START YOUR LIFE is a powerful movement driven by a vision to ignite young people to own their lives both physically and financially.
Our START Ambassadors not only lead this movement by example, but give their time and knowledge to help those ages 18-35 create personal freedom and a lasting legacy.
These elite leaders live to help others through collaboration and unity and are uniquely qualified to be Ambassadors of this incredible movement.
Click images below to learn more.
New 2019 START Ambassadors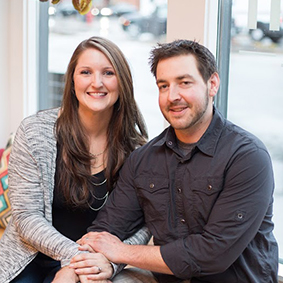 ABBY & DYLAN O'NEIL
Abby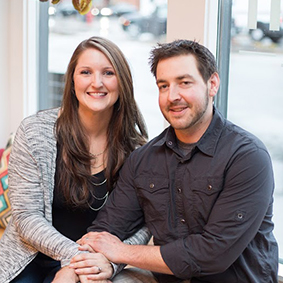 Abby was first introduced to Isagenix by Joana Cavalcante while on vacation in Aruba. At the time, Abby was a single mother who has just graduated from business school and put her dreams of becoming a pharmaceutical rep on hold. Six years after her initial meeting with Joana, Abby decided to start her Isagenix business after feeling exhausted and missing her husband who often had to travel for work.
Abby and her husband, Dylan, now focus on growing their business together full time* and can enjoy time with their three daughters. Isagenix has allowed Abby to pursue opportunities that would otherwise not be available and find the community and friendships she has wished for her entire life.
Abby enjoys traveling, photography, skiing, and giving back to her community. She is passionate about parents having the ability to be present in their lives and raise their children.
Abby recommends:
 "Go Pro: 7 Steps to Becoming a Network Marketing Professional" by Eric Worre
 "Earth is Hiring: The New Way to Live, Lead, Earn and Give for Millennials and Anyone who Gives a Sh*t" by Peta Kelly
 "The Big Leap: Conquer Your Hidden Fear and Take Life to the Next Level" by Gay Hendricks
 "The Four Agreements: A Practical Guide to Personal Freedom " by Don Miguel Ruiz
Dylan
Dylan was introduced to Isagenix by his wife, Abby, who started her journey a few months before him. He was fully supportive of Abby when she used the products but was resistant to try them himself. But, once he saw the physical results Abby achieved, along with her newfound energy, he knew he had to give it a shot.
When the couple was first introduced to Isagenix, Dylan was working a full-time job with a long commute for an experiential marketing company in their fabrication and production division. He often worked 70-80+ hour weeks building displays, custom vehicles, and trailers for clients. He wasn't home very often and even had a bedroom set up in his office at the shop for those long nights when he was working too late and didn't want to make the drive home.
He enjoys woodworking, golfing and snowboarding. He especially loves being a part of the START community because there are so many young people out there who have no idea what this industry has to offer. He shared, "The possibilities one can create are limitless if they have the vision and the drive."
*Earning levels or income statements (including claims such as the ability to quit a job or stay at home or portrayals of luxury lifestyles) for the Isagenix Independent Associates discussed here exceed the average results achieved by all Associates during the same time period, are not necessarily representative of the success or compensation that any particular Associate will receive, and should not be construed as typical or average. The ability to earn income under the Isagenix Compensation Plan depends on many factors including an individual Associate's business, social, and sales skills; personal ambition and activity; availability of time and financial resources; and access to a large network of family, friends, and business contacts. Isagenix cannot and does not guarantee any particular level of earnings. Even Associates who dedicate a significant amount of time, effort, and personal funds may not achieve a meaningful level of success. For average earnings, refer to IsagenixEarnings.com.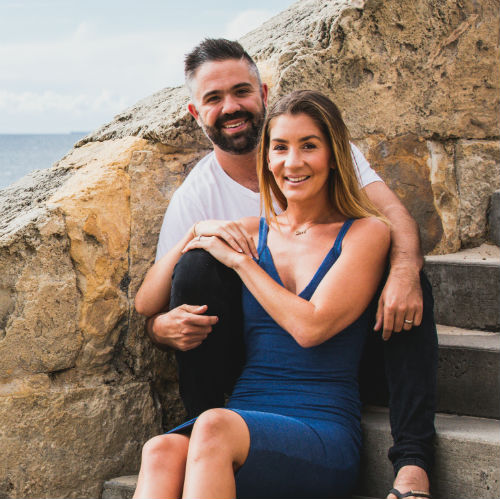 ANNA & MORGAN RICHARDS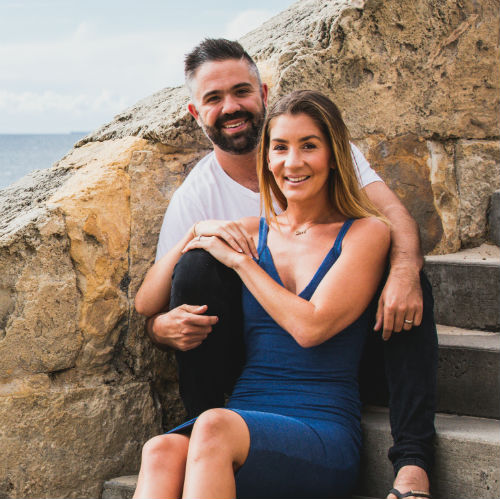 MORGAN
Morgan functions day-in and day-out under the thought that he will look back one day and be able to say that he "didn't just talk about impacting the world," but he "actually went out and did it." He and his wife, Anna, embody this philosophy by "living life with no boundaries both physically and financially." When the couple isn't traveling or he isn't watching sports with his buddies, Morgan hits the beach or the gym for F45 functional training and martial arts training. Morgan is proud to be a START Ambassador "to empower thousands of young people to challenge the status quo of how to live life in the 21st century."
"Close your eyes and imagine living each day the way you want to live. Now, open your eyes and START making that vision your reality." – Morgan
Morgan recommends: "The Leader Who Had No Title," by Robin Sharma and motivational videos and podcasts from Amplified Network Marketing.
ANNA
Anna is a spunky, warm Aussie with tons of energy. This "citizen of the world" loves to travel with her husband, preferably to locations with large bodies of water where she indulges in her writing, catches up on her reading, and practices yoga – lots and lots of yoga. Anna's positivity and inherent love for other people comes from her number one role model, her mum who instilled the motto "always choose love." Anna leads as a START Ambassador because she says, "everyone shows up with a heart of service, and united together, the Movement becomes a force for love and contribution."
"Build your legacy by helping others discover theirs." – Anna
Anna recommends: "Gandhi an Autobiography: The Story of My Experiments with Truth" and "A New Earth: Awakening to Your Life's Purpose," by Eckhart Tolle.