BIG-WORLD GIVEBACKS
So many people, so little time. We work to help our Earth, our neighbors, and other groups doing great things. And fun? Yup. We have that, too.
FOOD BOXES FOR FAMILIES
ORLANDO, FLORIDA
In partnership with SERV International & the ISA Foundation, 200+ volunteers gathered at the Orange County Convention Center to pack 800 boxes of food for families in need.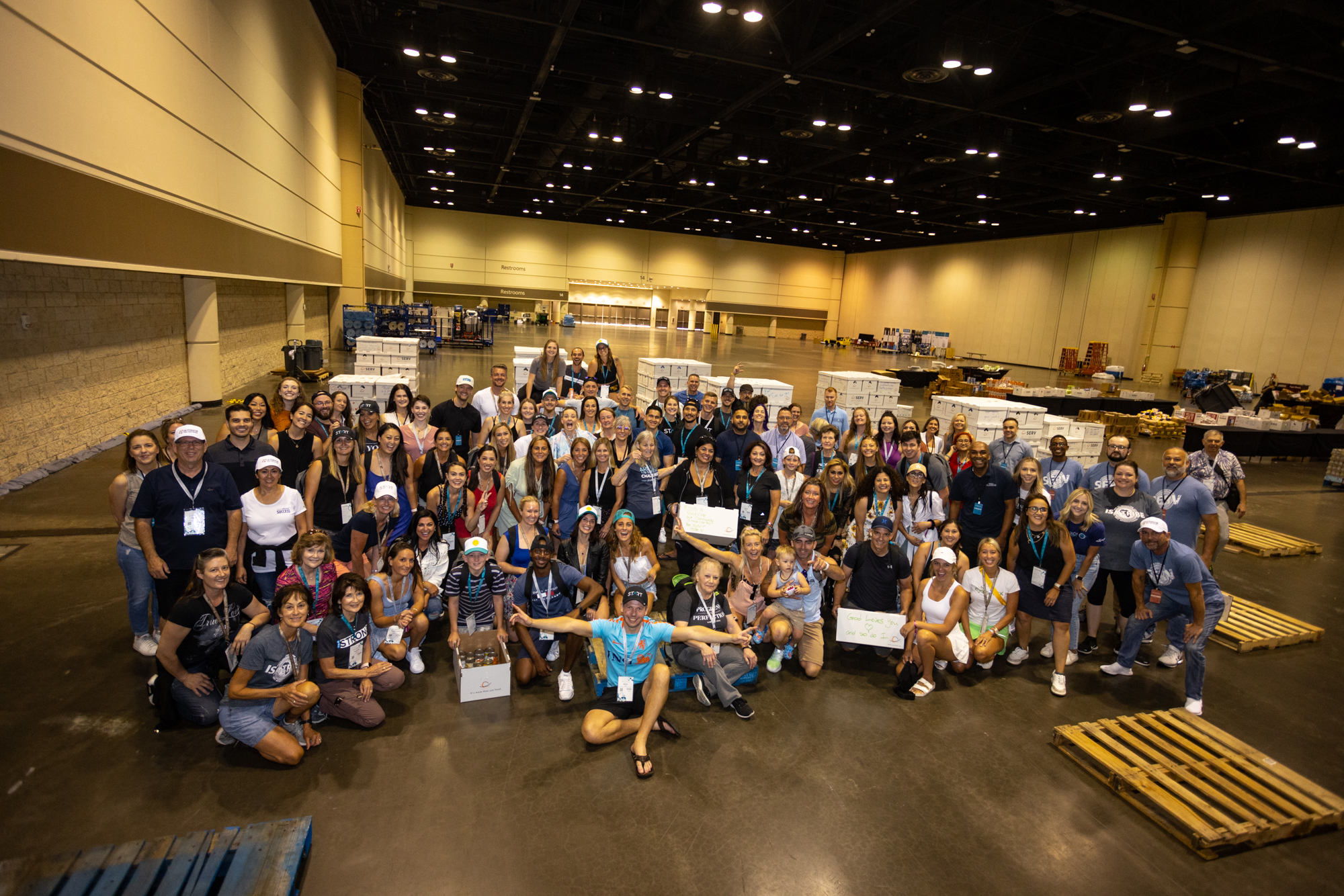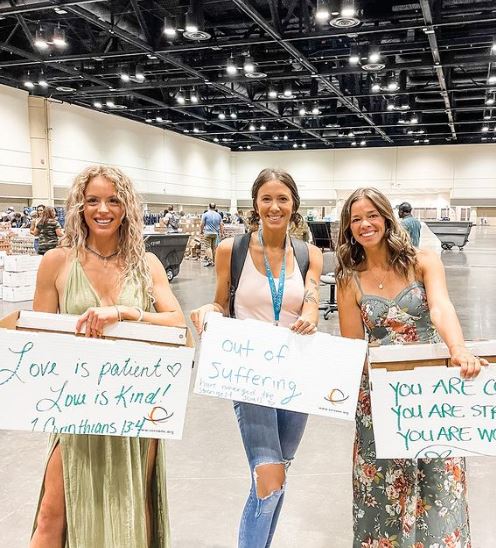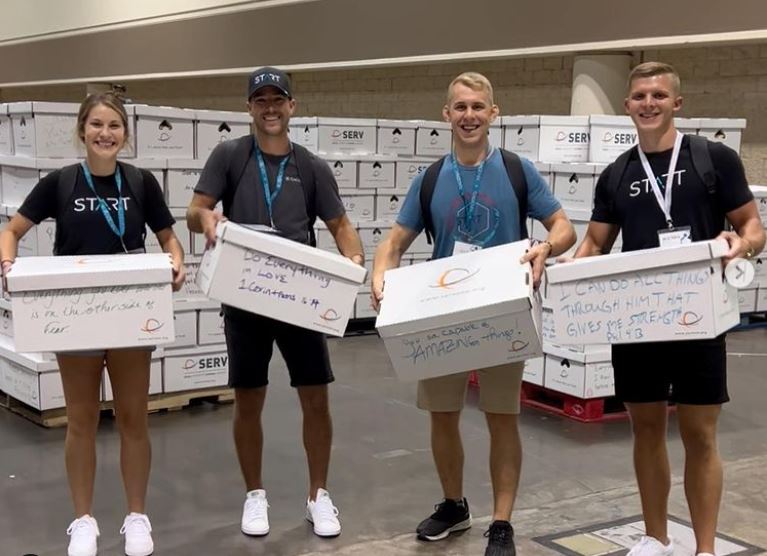 START YOUR LIFE HOUSE
KENYA, AFRICA
House of Hope provides a safe and healthy environment, nutritious meals, education, healthcare, and so much more. But teens who live at the orphanage need a transitional home as they turn 18. That's why we organized a fundraiser, in partnership with the ISA Foundation, to build the START Your Life House for these teens.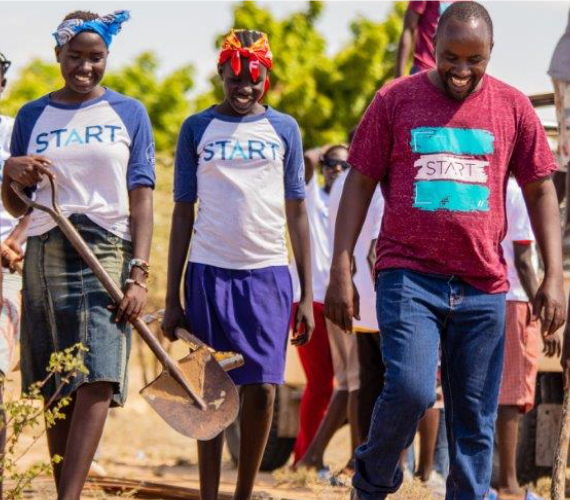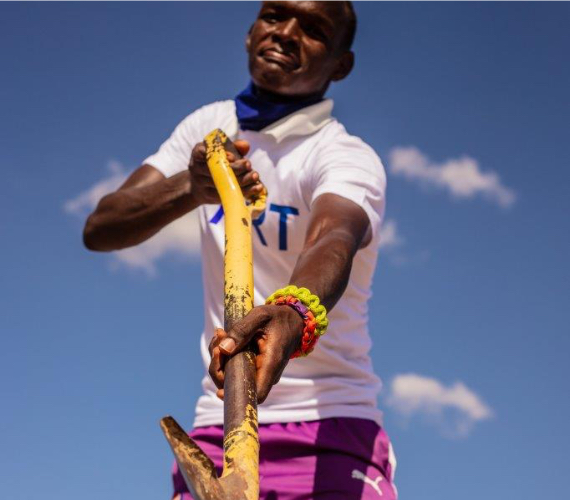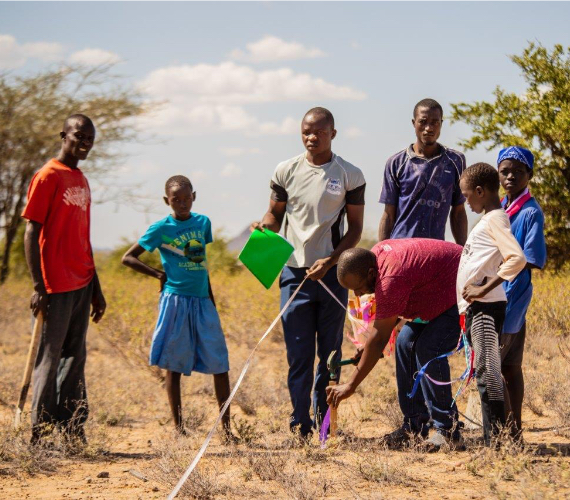 ARIZONA HUMANE SOCIETY
PHOENIX, ARIZONA
We spent a morning at the Arizona Humane Society Campus for Compassion volunteering at the shelter. An Arizona Humane Society rep had this to say: "Your group was amazing, and the fact that they enjoyed their day as much as we enjoyed putting on the event for you just means the world to us! We can't wait to have you come back!"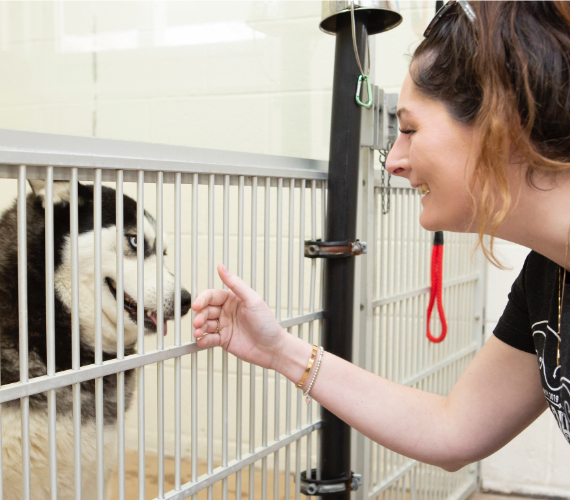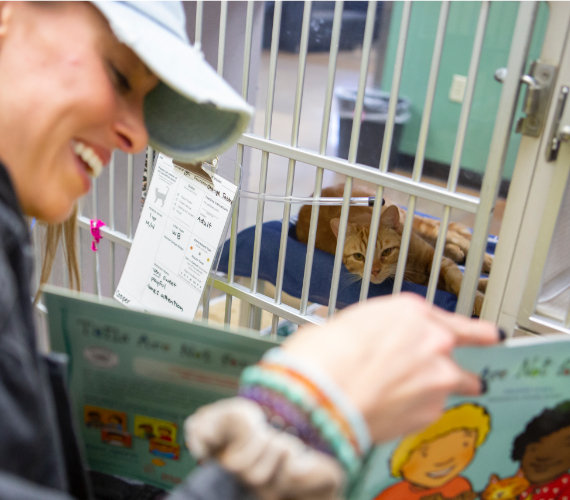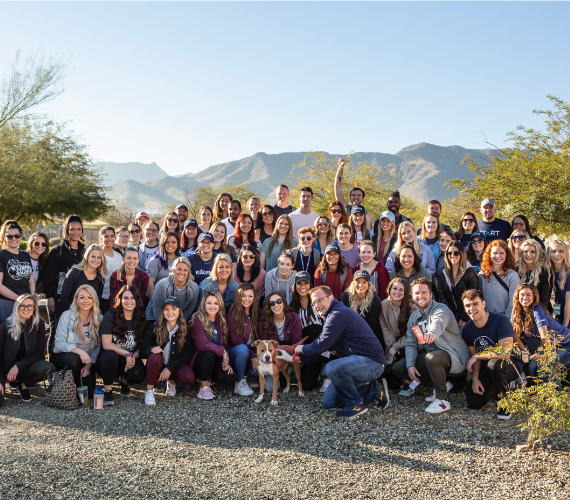 SECOND HARVEST FOOD BANK
NASHVILLE, TENNESSEE
Modeled after the first food bank, Second Harvest was designed to collect food that would otherwise be wasted and distribute it to soup kitchens, pantries, and shelters serving the hungry. Today, Second Harvest Food Bank is one of the largest and most comprehensive of over 200 food banks and food distribution centers nationwide. Roughly 30 START members volunteered to participate in sorting and packing 4,775 pounds of potatoes, which will impact a total of 995 families.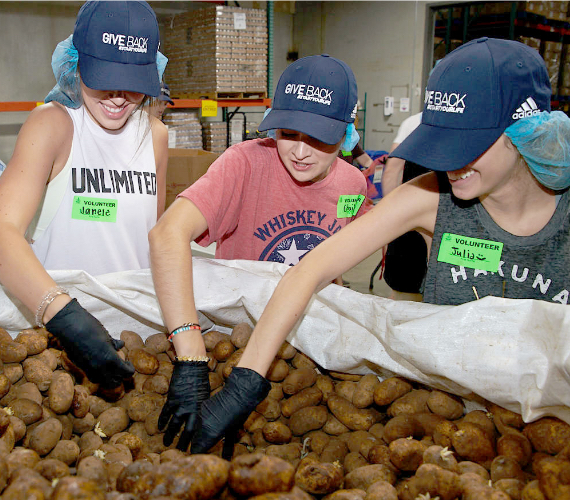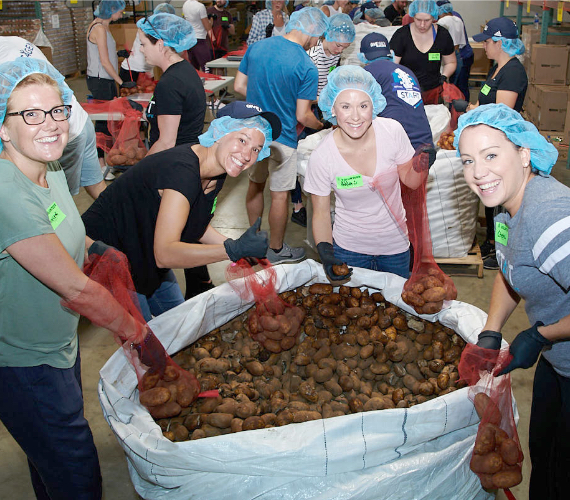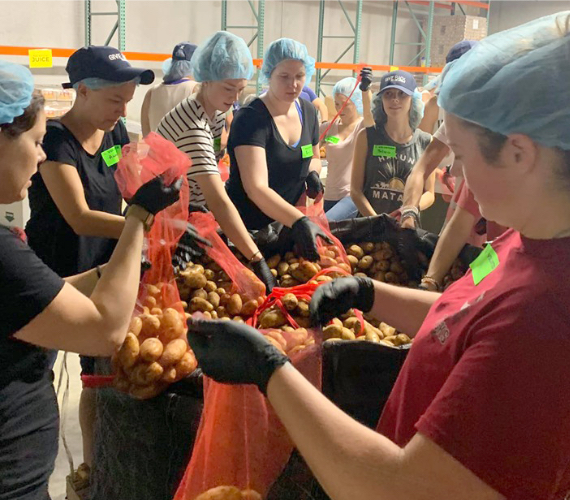 AMARU COMMUNITY SCHOOL
AMARU VILLAGE, PERU
START Leadership Retreat winners trekked to the top of the Andes Mountains to the Amaru Community, where Isagenix donated funds to build bathrooms and a greenhouse for the children who live and learn there. Isagenix Chief Visionary Officer Erik Coover participated in a ceremony in which he blessed the new construction by their tradition of breaking a bottle of champagne and flowers to bring luck and good fortune (or good working order) to the buildings.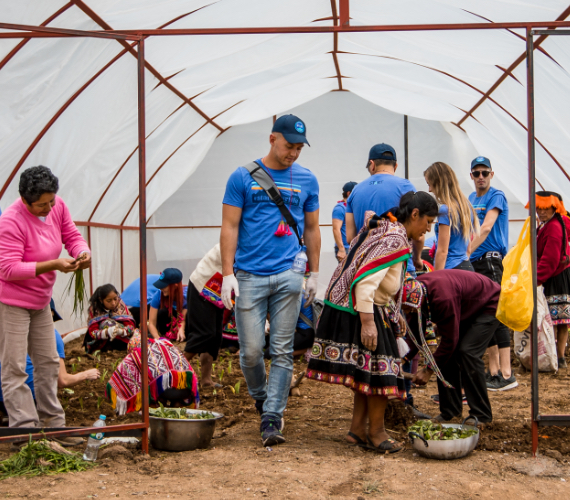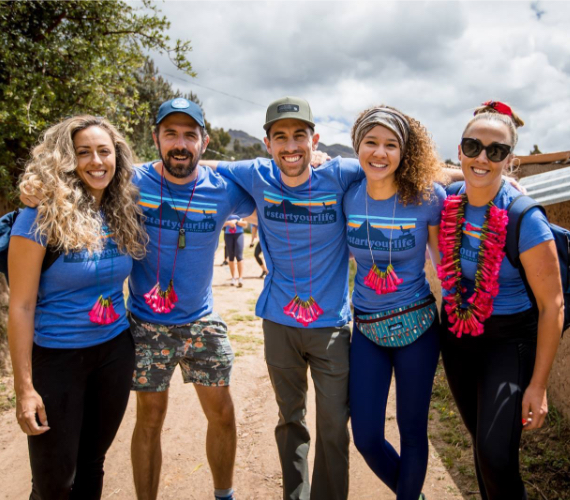 OTTOWA MISSION
OTTAWA, CANADA
START members attending Canada Celebration came together to volunteer at The Ottawa Mission. The group spent the morning making care packages for the homeless and participating in general volunteer activities to help improve conditions at the shelter.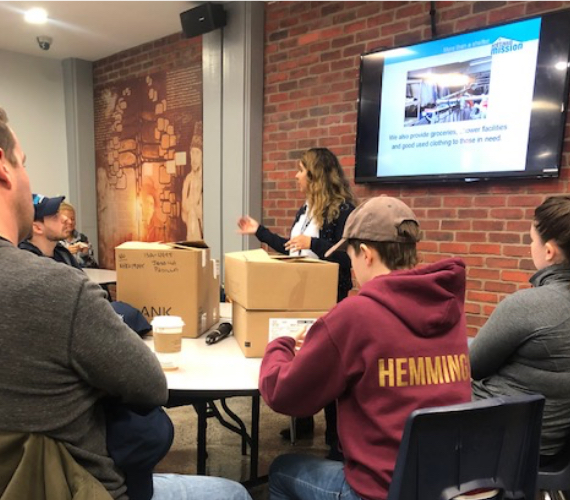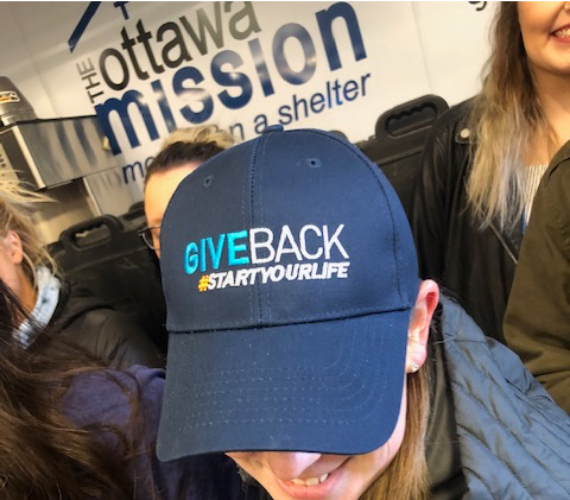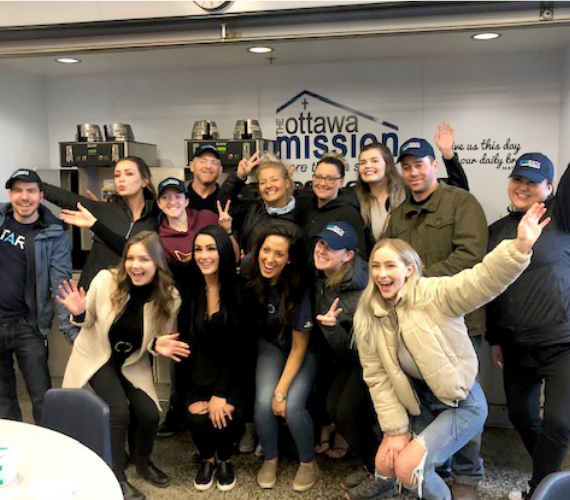 GROW ENRICHMENT
NASHVILLE, TENNESSEE
Global Give Back Day participants completed a variety of projects to help improve property used for educational purposes. These projects included bridge replacement, staircase construction, natural spring cleanup, forest restoration, and more.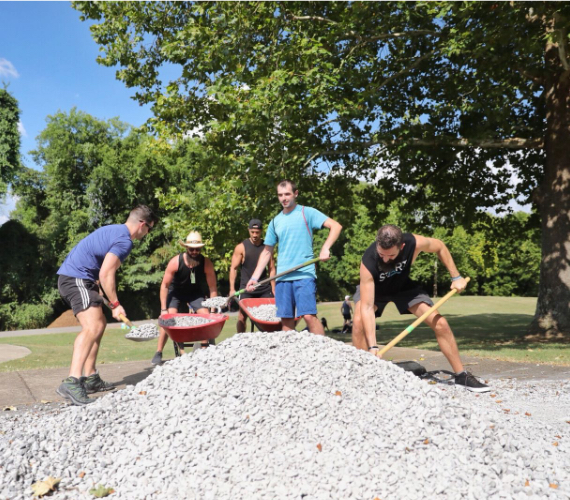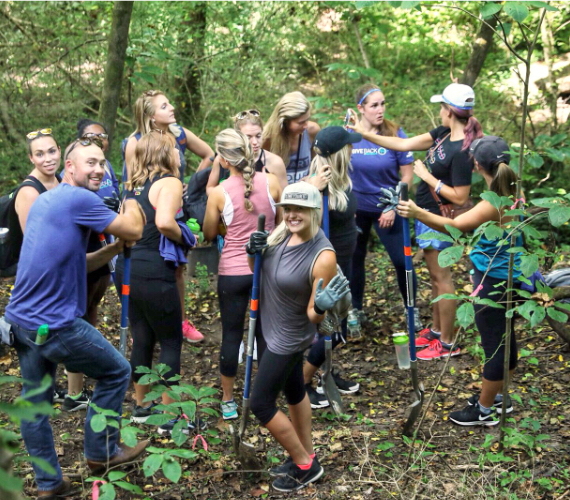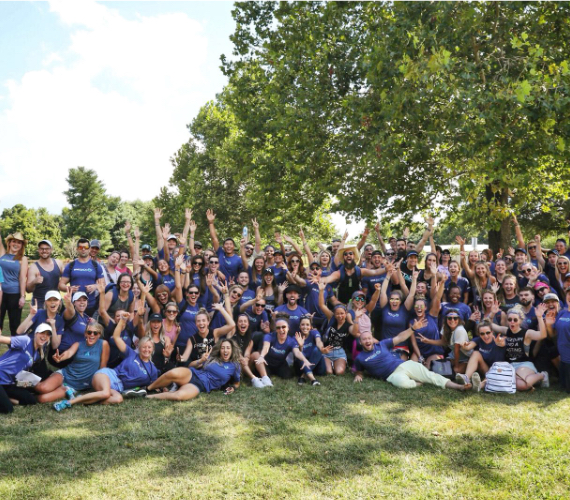 ST. MARY'S FOOD BANK
PHOENIX, ARIZONA
START members participated in a Global Give Back Day event at St. Mary's Food Bank in Phoenix, Arizona. Together, they packed 55,000 pounds of food, which will provide help to hundreds of families in need.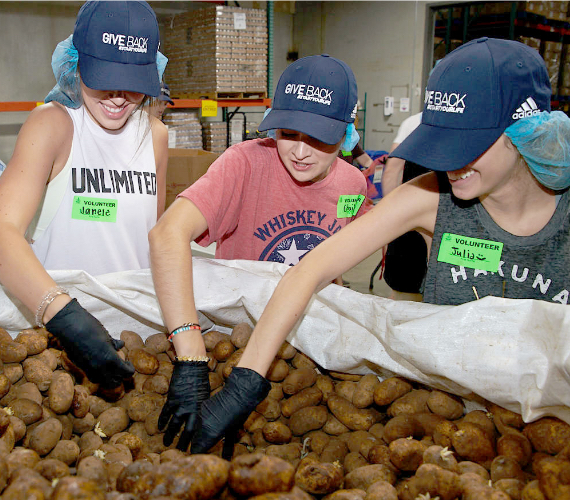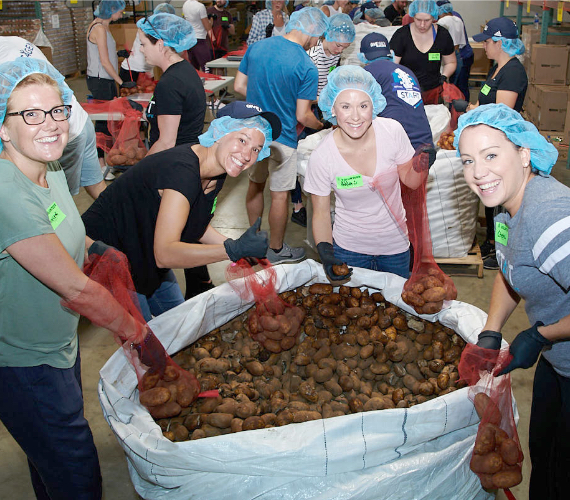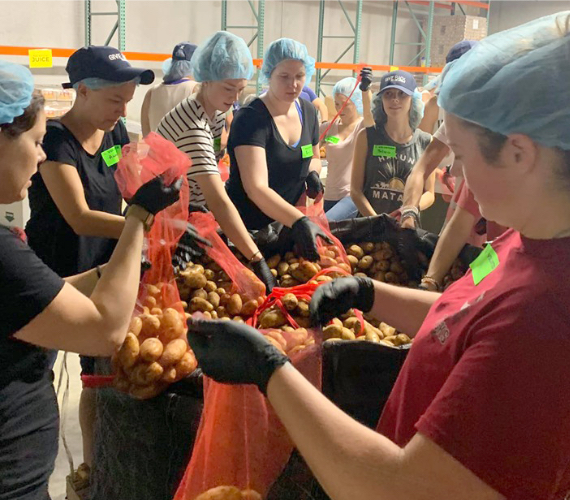 We Choose To …
… dedicate our time and energy to our families, friends, and each other, but also to those in the world who don't even know us. We choose groups to partner with because they are out there making a difference for those who need it. If we can help make their impact just a little bigger, we will.
Wellbeing for now, wellbeing for the future. Wellbeing for all.