Big start energy
Our stars, our talent, our ambassadors. Always rising and growing. These are the ones who have been able to transform their lives—and others—by sharing wellbeing. Not just a side hustle for some, but a legacy. Gig economy for the win.
NEW START AMBASSADORS
Our START Ambassadors not only lead this movement by example, but give their time and knowledge to help those ages 18-35 create personal freedom and a lasting legacy. These elite leaders live to help others through collaboration and unity and are uniquely qualified to be Ambassadors of this incredible movement.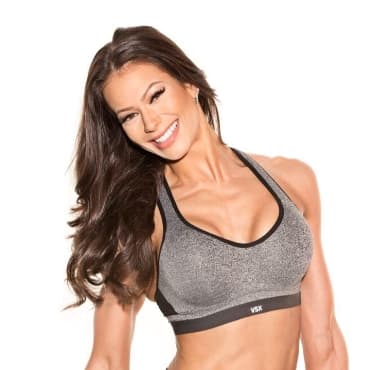 Adriana Sheffer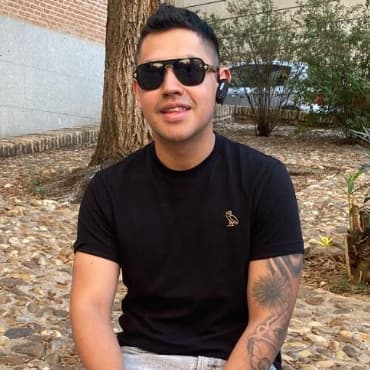 Erik Fernando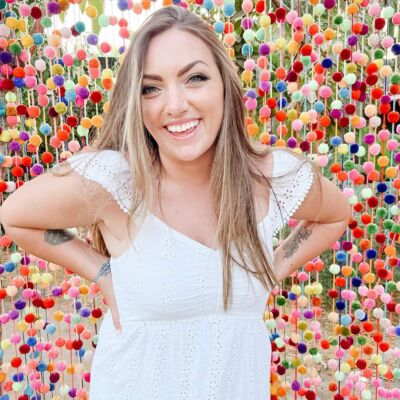 Megan McEwen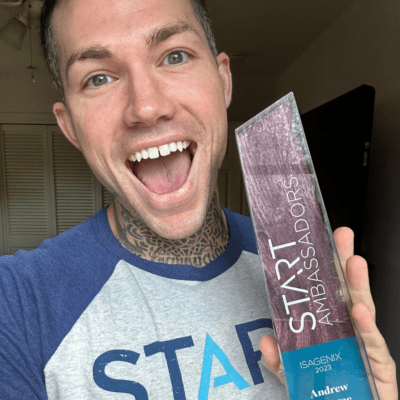 Andrew Munroe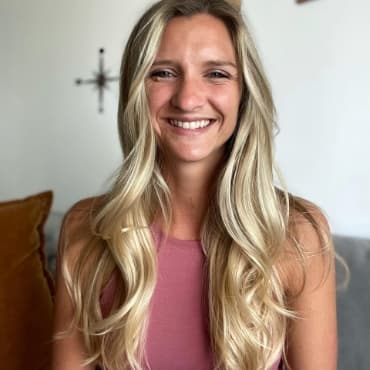 Kelly Dugas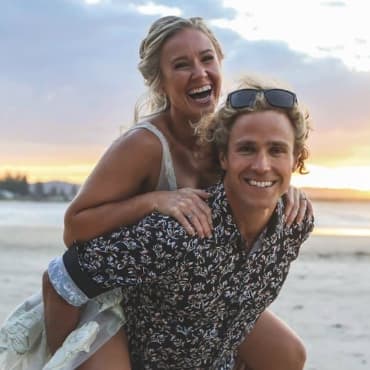 Leah Bennetts
Sydney Lich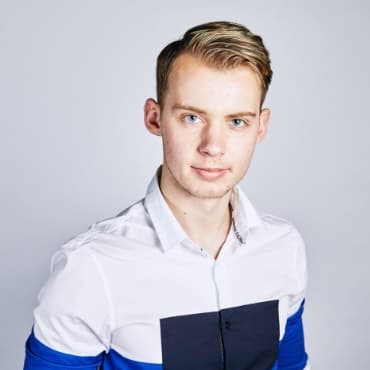 Tom Barendregt
MEET THE START 1000 LEADERS
One of our goals at START is to help young people earn life-changing incomes. START 1000 celebrates the members who have reached the rank of 3-Star Golden Circle — a rank that, if maintained, gives them the opportunity to earn a six-figure annual income with Isagenix.* These are the ones to watch. They share their drive and want to help you grow, too.
Gabe Gannam
Lauren Simms
Leslie & Nathaniel Neese
Renee & Philip Schreibman
Ryan & Becca Johnson
Victoria Kosier
Stephanie Locricchio
Stacy Moscotti
Sean McQuaid & Alexandra Novelle
Quinn & Maree Moran
Laura Krulish
Kyle Vanes
Kelsie Araujo
Katie & Adam Becker
Julie & Tim Burke
Jen & Aaron Bayer
Jason Lew
George & Elaine Karas
Casey Plouffe
William & Renee Trask
Amelia Meyers
Amy & Russell Shimek
James & Audrye McLeod
Cory & Kristine Englebert
Kerry & Anthony Guttilla
Kristi & Todd Youngdahl
Matt & Amanda Svendsen
Cyrus & Megan Malkin
Zach & Eden Slobin
Angelike & David Norrie
Ross & Danielle Thompson
Holly DeMott
Ryan & Heidi Englebert
Sean & Crystal Escobar
Ciji Siddons
Chase & Cayla Craft
Tara Romano
Kelley & Tyler Dickerhoof
Emily & Hayden Vavra
Hilari & Justin Courtney
Lori & Chris Harder
Elizabeth LeConey
Meredith & Brian Wright
Cadey Fenn
Ben & Esther Sanderlin
Marquetta Chambers
Johnathan & Jessica Wiltshire
Lindsay Starnes & Robert Rice
Joanna & Mike Cavalcante
Danny & Trisha Wilkins
Angie & Jason George
Aaron & Krista Farr
Rebecca & Igino Cafiero
Ava & Enkel Brintrup
Laura & John Stevens
Amanda Starks
Crystal Neff & Sarah Pool
Samantha LaCouture
Dana Risley
Zach & Jessica Sikich
Amy Suda
Kimber McGowan
Gillian Klein
Lindsay & Cory Hoffbuhr
Julie Coughlin & Dan Paulsrud
Chelsie Waite
Amber Christensen
Ellen Brentzel
Naomi Roeder
Nicole Bean
Raina Mosca
Allison & Jake Matthies
Angela Rypien
Amanda Smith
Cassie Kociemba
Bryan & Mandi Williams
Laura Savage
Joel & Heidi Fischer
Nicholas & Crystal Besaw
Meredith & Derek Franklin
Terri Stevenson
Jocelyn & Aaron Freeman
Kimberly & Edward Rushing
Lara Leopaldi
DelRae Messer
Chelsea Miller
Todd Siddons
Brian & Brooke Plott
Katie & Jim Noah
Candace Leroux
Rachel D
Kristine & Riley Brennan
Sarah & Clark Adams
Jeff Wildes
Paola Pacheco y Consuelo Poveda
Blake & Jen Mitchell
Keith & Melissa Clayton
Stephanie & Matt Gilstrap
Marie Larwin
Abby O'Neil
Kisa Maxwell
Sarah & Chad Towe
Victoria Brunetti
Heather & Jon Godfrey
Jenni & Jason Osgood
Kate & Bryan Gailey
Becky & Shane O'Donnell
Michelle & Chris Paulson
Alison Carter
Jess & Eric Koehler
Lorrie & Andy Sherman
Mike Deavours
Steve & Megan Kelemen
Barbie & Paul Erickson
Sonia & Rich Mahfouz
Jessica Aluise
Cara Hotchkiss
Heidi & Brian Fish
Christin & Justin Daubert
Kristin & Dave Jenkins
Blake & Ashley York
Brittney Kara McLaughlin
Ashley Hessert
Amir & Tiffany Nickroo
Angie Simmons
Missy Bruggeman
Jennifer Andrews
Mackenzie & John Arball
Vicki & Keith Pollack
Tiffany & Erik Anderson
Casey & Ryan Tuttle
Stephanie Villers
Gus Kalathakis
Rachael Meir
Amanda Kingham (Premier Health Solutions)
Jennifer Gebbie & Andrew Bennett
Jared and Sharaya Maples
Jeff & Rachel Briscoe
Daniel & Tara Parten
Kristin & Todd Cahill
Brittney Veurink
Dustin & Angie Christen
Sara Tinoco
Diana Prevett
Erica Jennings
Mike Janis
Lacey & Taylor Medlin
Ali & Josh Gray
Heather Richmond
Allie & Jeremy Bales
Allison McLeod
Jamie Taylor
Amy Otis
Elle & Sam Martinette
Nathalie & Matt Smith
Oliver Marshak
Catelyn and Preston Gale
Erin Gray
Jared & Madelynn Meyer
Natalia & Jay Mulieri
Eric & Shannon Miller
Kelly & Brennan Dugas
Cameron Biafore
Chelsea & Lane Taylor
Ashley & Daaron Mathews
Tyler Walter
Sydney Lich
Emma Bliss
John Stankiewicz
U'ilani Tevaga
Cheurice & Justin Prince
Megan & Adam Miller
Jessica Venables
Nichole & Graig Moser
Darrin Gibson
Christopher Moore
Landon Weaver
Kamaile & Cameron Heide
Casey Tom
Emily Sutherland
Emma Reed
Jennifer & Kenneth Fisher
Wally & Meaghan Kamfolt
Jen & Greg Van Den Elzen
Maran Hawley
Lauren McLean
Kristi Denner
Malena & Glenn Schrauben
Brad Russell
Dani & Kevin Catania
Mara Pomana
Mary Stewart & Danny Kruger
Sandi Matic & Anna Robinson
Tom Walters & Stacey Smith
Vanessa & Stephen Phillips
Sandy & Richard Golder
Nic & Josh
Levi Saunders
Lauren & Ben Petrovic
Glen & Karen O'Driscoll
Andrew & Angela Logan
Allan & Lari Hilzinger
Anna & Morgan Richards
Kharn & Melinda Tory
Ben Kelly
Jacob