START BROCHURES
Have you ever been asked "What is START?" We created a resource that helps you answer this question! Download the brochure in the language of your preference, and then print it out to have at your next event!
START TRAINING SLIDES
Want to include START in one of your Zoom training sessions or at-home presentations?  Use the START Training Slides below, provided with notes to guide you!  Use any or all of the slides provided for your market.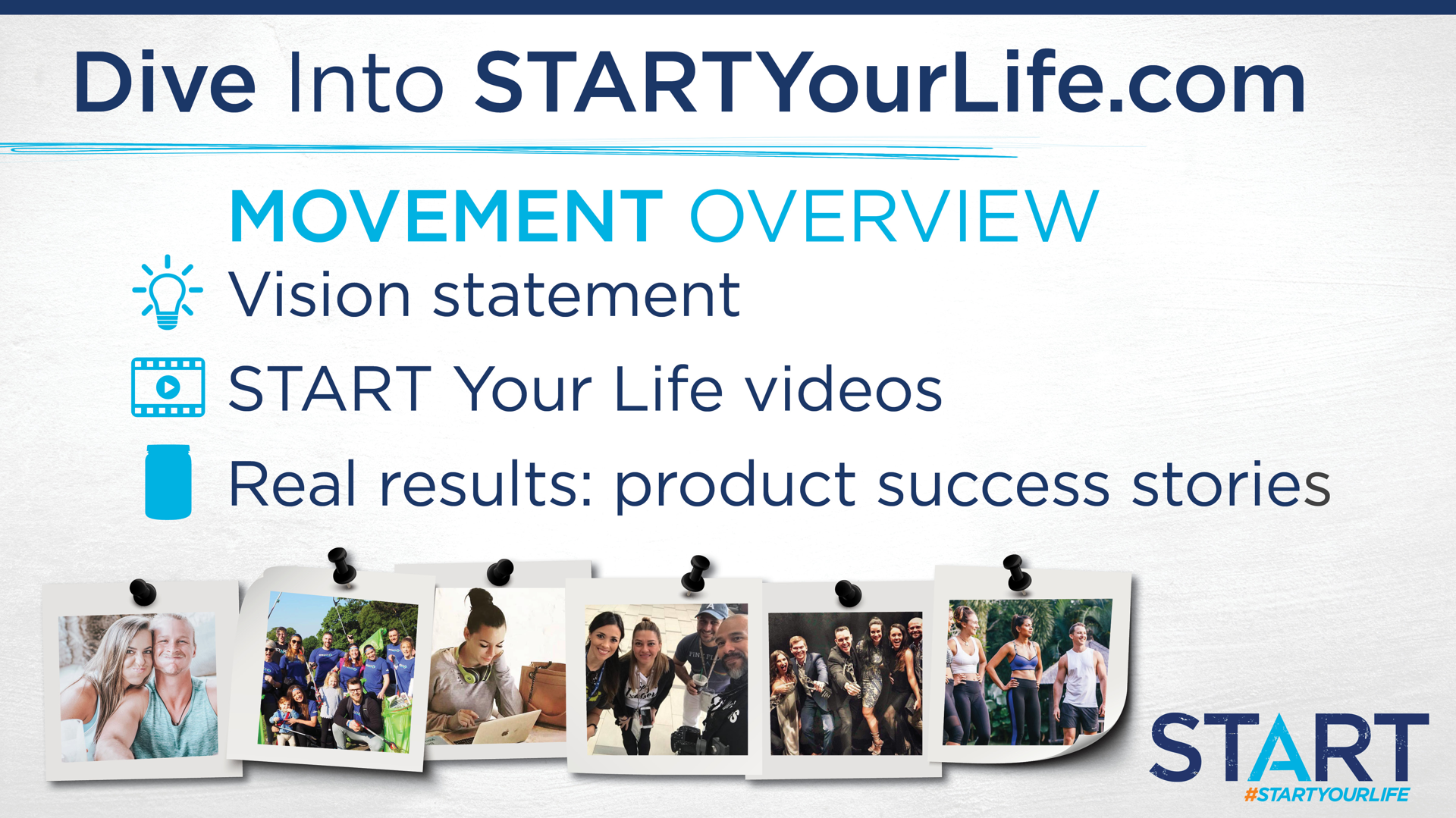 START TRAINING VIDEOS
Start your training right by learning from some of your team members.