START Your Life House in Kenya, Africa
The START group organized a fundraiser in partnership with the ISA Foundation, from March 2 to April, to raise funds that went towards building a transitional home for teens living at the House of Hope orphanage in Kenya. These teens legally will not be able to stay in the orphanage effective May 2020 unless building construction was underway. We are looking forward to updating you with construction progress once the building is underway!
If you would like to be a part of the current fundraisers that the IsaFoundation is hosting, donate here: ISAFoundation.net .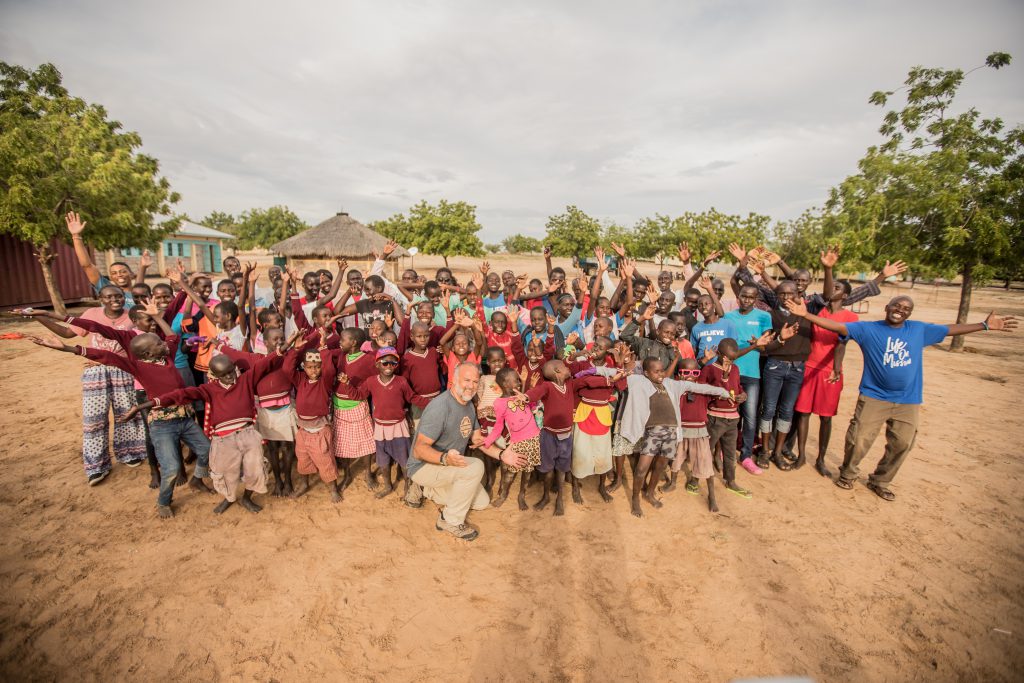 WE GIVE BACK TO MOVE FORWARD
START and Isagenix believe that making a difference in other people's lives, giving back, and serving others is a joy. Contribution is more than giving money; it's about giving a part of yourself through your time, knowledge, love, assistance, and effort. Contribution also allows us to be a part of something bigger than ourselves.
We contribute to our families, to the less fortunate, to charitable causes, and to each other's success so that together we can have the biggest impact on the world. We are committed to contributing to world health today and for generations to come.
PAST INSPIRATIONAL CONTRIBUTIONS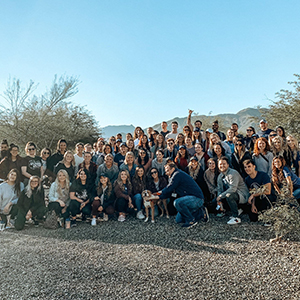 ARIZONA HUMANE SOCIETY PHOENIX, ARIZONA
NYKO 2020
Over 100 START members gathered together on January 23rd for one of our most successful Give Back events yet! Our group spent the morning at the Arizona Humane Society Campus for Compassion playing with the animals, making blankets and toys, reading to the animals and more! The group at the Arizona Humane Society had this to say about our group "I can't even begin to tell you how much your group impacted me and my group!! Your group was AMAZING and the fact that they enjoyed their day as much as we enjoyed putting on the event for you, just means the world to us!! We can't wait to have you come back!"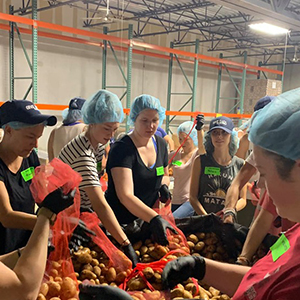 SECOND HARVEST FOOD BANK NASHVILLE, TENNESSEE
Global Celebration 2019
Modeled after the first food bank established in Phoenix in the mid-1970s, Second Harvest was designed to collect food that would otherwise be wasted, and distribute it to soup kitchens, pantries, and shelters serving the hungry. Today, Second Harvest Food Bank of Middle Tennessee is one of the largest, most comprehensive of over 200 food banks and food distribution centers nationwide. On  August 10, 2019 roughly 30 START members volunteered to participate in sorting and packing 4,775 pounds of potatoes which will impact a total of 995 families.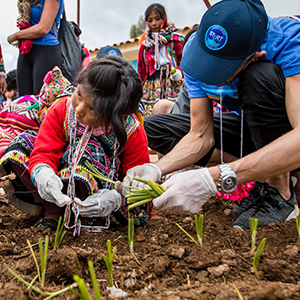 AMARU COMMUNITY SCHOOL AMARU VILLAGE, PERU
START Leadership Retreat 2019
On April 8th, START Leadership Retreat winners trekked to the top of the Andes mountains to the Amaru Community where Isagenix donated funds to build bathrooms and a greenhouse for the children who live and learn there. Isagenix and Associates also gifted suitcases filled with school supplies, educational games and more. The community greeted and gave thanks to everyone with music and a show of dancing, singing, poetry and speeches. Erik Coover participated in a ceremony in which he blessed the new construction of the bathrooms and greenhouse by their tradition of breaking a bottle of champagne and flowers, to bring luck and good fortune (or good working order) to the buildings.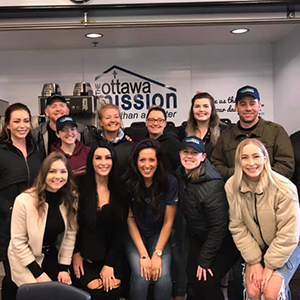 THE OTTAWA MISSION OTTAWA, CANADA
Canada Celebration 2019
On Thursday, April 4, 2019 START members attending Canada Celebration 2019 came together to volunteer at The Ottawa Mission. The group spent the morning making care packages for the homeless as well as participated in a variety of general volunteering activities to help improve conditions at the shelter.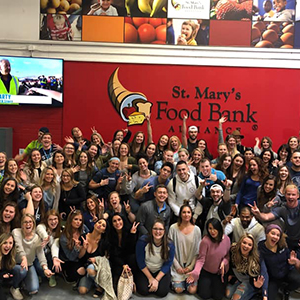 ST. MARY'S FOOD BANK ALLIANCE PHOENIX, ARIZONA
NYKO 2019
On Thursday, January 10th, 2019, START members in attendance for NYKO participated in a Give Back event at St. Mary's Food Bank Alliance in Phoenix, AZ! Approximately 100 START members gathered to give back to the local community. Together, they packed 55,000 pounds of food, which will provide help to hundreds of families in need.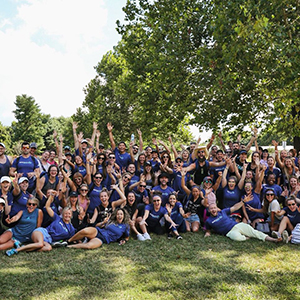 GROW ENRICHMENT, NASHVILLE, TENNESSEE
Global Celebration 2018
START members who attended Global Celebration 2018 gathered together on Saturday, August 4th for a Give Back event at GROW Enrichment, in Nashville, Tennessee!  The START Give Back participants completed a variety of projects to help improve the property used for educational purposes.  These projects included bridge replacement, staircase construction, natural spring cleanup, forest restoration and more!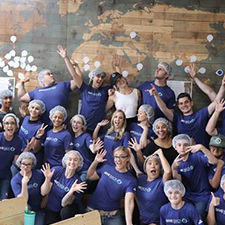 GLOBAL GIVE BACK DAY, AUSTRALIA, CANADA, COLOMBIA, HONG KONG, INDONESIA, MEXICO, NEW ZEALAND, TAIWAN, MALAYSIA, BELGIUM, NEW ZEALAND, IRELAND, UNITED KINGDOM, SINGAPORE, THE NETHERLANDS AND UNITED STATES
May 2018
START members from across the globe gathered together in their local areas to give back to their community in a variety of ways for the third-annual Global Give Back Day! Give back events across the globe included meal packing for kids in the Philippines, beach and park clean-ups, volunteering with the homeless youth, planting trees and more!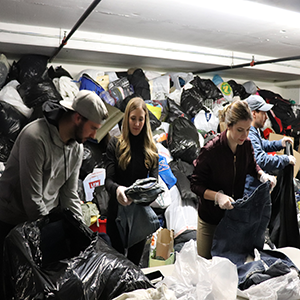 COVENANT HOUSE VANCOUVER, VANCOUVER, CANADA
Canada Celebration 2018
Volunteers from our START group came together at Canada Celebration 2018 to give back to the community. The group volunteered at the Covenant House Vancouver, a shelter for homeless youth. Half of the group made phone calls to volunteers and donors to thank them for their contributions throughout the years, while the other half of the group sorted and organized donations for the Covenant House.
GLOBAL GIVE BACK DAY, AUSTRALIA, CANADA, COLOMBIA, INDONESIA, HONG KONG, MALAYSIA, MEXICO, NEW ZEALAND, SINGAPORE, TAIWAN, UNITED KINGDOM, AND UNITED STATES
May 2017
The second annual Global Give Back Day was a massive success! We called on leaders all around the world to take part in one collective effort to give back, and START members led the way in their local communities.
TEXAS WESLEY MISSION, BRISBANE, QUEENSLAND
ANZ Celebration 2017
START members helped with gardening and ground maintenance, which included planting bushes and ensuring the grounds looked nice and fresh for the residents at the main center and the children at the child care center.