New START 1000s, Malena and Glenn Schrauben were exhausted young parents who felt as though there was no way to make their dreams come through.  With Isagenix as their vehicle, dreams such as Malena getting to work with today's youth and staying at home with her children have become a reality! Read their story below!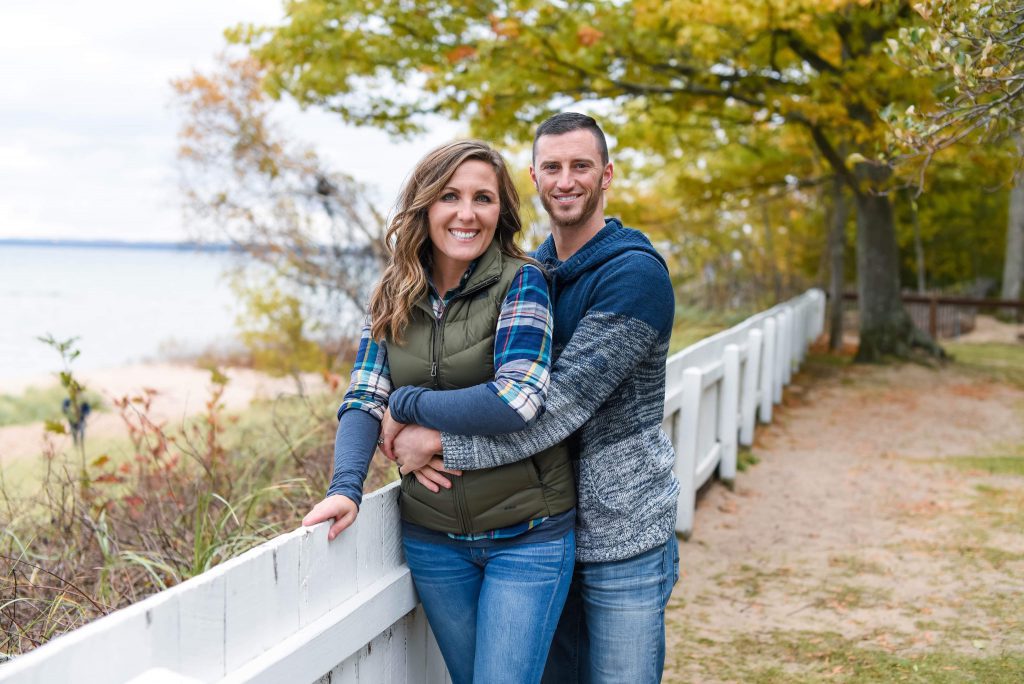 How/when did you get started with Isagenix? What was your life like before Isagenix ?
I started my Isagenix journey in February 2016 after the birth of my second baby, Marek. I had incredible results and casually began to share the products because people wanted to know about my transformation.
My husband,  Glenn, started in June 2016 after months of skepticism. He saw what I was doing and wanted to be a part of it!
Life before Isagenix was just plain hard. Both of us were exhausted young parents with big dreams and no way of making them come true. Isagenix changed all of that. Physical health and financial stability have forever changed our family's lives!
What flexibility has Isagenix given you (i.e. traveling, building your own schedule, more time with family)?
Isagenix has given us time and financial security. Before Isagenix, we hoped to have a third baby, but the debt that we had burdened us with guilt about bringing another baby into this world. Isagenix helped us reach financial stability. We paid off our debt* and welcomed our baby girl, Marea-Joy, in January 2018.
I have also started working part time in public schools. I am able to pursue my passion of working with today's youth and being home with our children, a dream I have always wanted to come true.
Glenn and I have paid for family vacations, a new home, and an in-ground pool. The blessings Isagenix has allowed to flow into our lives are incredible. We have also enrolled our children in private school. Isagenix has brought our family peace and the ability to live life on our terms.* We are forever grateful!
How did you find success?
"Doing the Do," loving people, trusting and connecting with those who have gone before us, and consistently sharing this amazing gift. We plug into the amazing tools Isagenix offers, and we show our team how to do the same.
We have also built a local community that meets consistently, and we always build up to events. Events change everything!
What is one key thing you have had to learn in order to grow your business?
Stay out of management mode. Be at peace with sharing this amazing gift and opportunity. Be the best leader you can be. Show up every single day as best you can, but remove your expectations of others. Hold yourself to the highest standard, and invite others to come with you on the most incredible adventure. Accept that many won't. Match your people's actions, not their words. When someone on your team is giving 100%, give them 200%.
How did you achieve START 1000?
We are consistent and use the tools Isagenix has to offer. We tell everyone about what we do because it's part of who we are.
Besides that, we focus on community and bringing our team together for events and culture. We love our people!
What does it mean to be a part of the START community?
We are so honored and humbled to be a part of such an incredible community. What the START community is doing to change the world is amazing. The American dream has evolved. It's time young people evolve as well. START brings hope to our world and the next generation.
We LOVE Isagenix. This company and community have given us hope. Life seemed impossible at times, but Isagenix has changed all of that.
As young parents, we have purpose, and being able to share that with those we love most is a priceless gift. Isagenix has allowed our hearts of service to shine, and we are forever grateful. Dreams come true when you do the work. Isagenix is good work — it's humanitarian work. We are blessed to serve the world with the vehicle of Isagenix!
To meet more incredible people like Malena and Glenn, follow our Instagram or join the START Facebook group!
Want to suggest a START member for a Success Story highlight? Email: STARTYourLife@Isagenixcorp.com
*Earning levels or income statements (including claims such as the ability to quit a job or stay at home or portrayals of luxury lifestyles) for the Isagenix Independent Associates discussed here exceed the average results achieved by all Associates during the same time period, are not necessarily representative of the success or compensation that any particular Associate will receive, and should not be construed as typical or average. The ability to earn income under the Isagenix Compensation Plan depends on many factors, including an individual Associate's business, social, and sales skills; personal ambition and activity; availability of time and financial resources; and access to a large network of family, friends, and business contacts. Isagenix cannot and does not guarantee any particular level of earnings. Even Associates who dedicate a significant amount of time, effort, and personal funds may not achieve a meaningful level of success. For average earnings, refer to IsagenixEarnings.com.