The Adventure of a Lifetime
50 START Leaders and their guests recently returned from an adventure of a lifetime at the first-ever START Leadership Retreat in Cusco, Peru!
Event attendees from all over the world qualified for this trip during the promotional period that ran from September to December of 2018. It was an incredible experience filled with bucket-list worthy sight seeing, giving back to the local community, rich networking opportunities and leadership training. Check out an outline of what happened each day below!
Give Back Day: Day one of the trip kicked off with a Give Back Day! On April 8th, the group trekked to the top of the Andes mountains to the Amaru Community where Isagenix donated enough funds to build proper bathrooms and a large greenhouse for the children who live and learn there. These were major additions that were very needed and appreciated. In addition, Isagenix and Associates gifted suitcases filled with school supplies, educational games and more. The community was so thankful that they greeted everyone with music and a 30-minute-long show of dancing, singing, poetry and speeches. Erik Coover participated in a ceremony in which he blessed the new construction of the bathrooms and greenhouse by their tradition of breaking a bottle of champagne and flowers. To them, this is a tradition that brings luck and good fortune (or good working order) to the buildings.
Machu Picchu: On the second day of the START Leadership Retreat, the group traveled by bus and train to get to Machu Picchu! While exploring one of the Seven Wonders of the Modern World, winners enjoyed quality time connecting and building relationships with each other. This was a treasured day spent by the group, fully immersed in the local culture during their travels. Before heading back to the hotel, retreat winners had the opport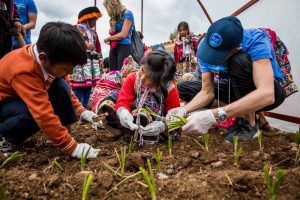 unity to explore a local market.
Leadership Training/Finale Dinner: On the final day of the START Leadership retreat, the group gathered and participated in a mastermind style brainstorm and training session.
At the finale dinner, everyone had one last opportunity to connect with each other and build relationships that will last a lifetime. There, they were treated to traditional Peruvian cuisine such as quinoa, chicken, beef, alpaca, rice, pasta dishes and more!
Check out what some of the START Leadership Retreat winners had to say about the event:
"I've been a growing Aussie leader for years always watching the Americans who I look up to so to have the chance to sit with them and learn whilst growing a friendship is the key to us younger gen blowing this out of the park." -Jackson Baum
"Everyone NEEDS to put the start retreat on their vision board! You get to meet and have such valuable conversations with the top start movers and shakers! You build friends all over the globe and share business ideas! The abundant mindset of the start group is so powerful and one everyone DESERVES to experience!" – Meaghan Kamfolt
Will we be seeing you on the next START Leadership Retreat?! If you're not already, keep pushing to hit START 1000 so that you too can be a part of this incredible experience!
START Transformation Spotlight: Ray
"Sometimes it's not about losing weight.
I felt lost and trapped in the life I had fallen into. My mom saw me suffering and had just started her own journey. After her first week, she called and told me Isagenix was what I needed, and I fought her on it for four months.
I found every reason in the world not to do it:
I couldn't afford it.
I didn't have the time.
I had weddings and holidays coming up.
The truth?
I didn't want to do these shakes.
I didn't want to be sold something.
I didn't want people to think I needed help.
I didn't want to admit I didn't have everything under control.
I finally caved to get her off of my back.
By the end of the first week, I felt like a completely different person. By the end of the first month, I WAS a completely different person.
My stress was nearly nonexistent. I slept like a rock. My energy levels were high and consistent throughout the day. I had unknowingly given up coffee. I woke up feeling alive and not half-dead.
That was 2 1/2 years ago. I haven't stopped since.
Isagenix has renewed my passion for exercise and sports, put me in contact with incredible people, and helped me financially.** But above all, it's helped me realize that no matter how well I'm doing or how great I feel, I started in that same dark and terrible place so many are still in.
I was there, and I didn't realize how bad I felt every single day, until I felt good." — Ray Cataline
Congratulations Ray!! It's incredible to see your progress- how far you've come, and where you're headed! If you are intrigued and want to know more about our 16-week challenge that is designed to get you results you can't get anywhere else like Ray experienced, follow @Isabody on Instagram!
*Weight loss should not be considered typical. A study showed an average weight loss of 24 pounds after 12 weeks. Participants took part in a calorie-controlled regimen of Shake Days and one Cleanse Day per week. For more information on the study, see IsagenixHealth.net.
**Results are not typical. Isagenix cannot and does not guarantee any particular level of earnings. For average earnings, refer to IsagenixEarnings.com
New START Recognition Series
This past month, START introduced two new recognition series on Instagram: START Leader of the Week and START Podcasts!
START Leader of the Week: Each week a new START Leader of the week is recognized on social media. Individuals are chosen based off of their actions and contributions to the START community. They are recognized for going above and beyond and for representing what the START movement is all about! Leaders are able to be nominated by the community! Message @START_You on Facebook or @START_YourLife on Instagram explaining why you think your leader deserves to be recognized!
START Podcast: Did you know that Isagenix has it's very own podcast? Several START members have been featured on the podcast and have offered insightful training available to help you grow your business! Each month we will feature podcasts from some of STARTs top leaders. Follow us on Instagram @START_YourLife to plug into the next one!
Gen X & Gen Y Zoom: Tune in May 2
This Thursday, May 2nd  START Ambassador, Audrye McLeod will be hosting a zoom call connecting the Gen X and Gen Y generations with Isagenix Millionaire, Herb Cepeda!Make sure to add this date and time into your calendar because this is an amazing opportunity to learn from one of the top income earners in this industry! This call is for people of all ages, so make sure to get your whole team on and get ready to get inspired! Zoom link below:
https://isagenix.zoom.us/j/642340208
When: Thursday, May 2, 2019 @ 8PM EST
Healthy Coffee Hacks
Just when you thought coffee couldn't get better! Here are some tricks on how to mix up your morning brew and get some added health benefits too!
☕️Inulin Coffee: Add 1 scoop FiberPro straight into black coffee and mix
🌟Health Perk: Helps you feel fuller and promotes healthy digestion and regularity with 5 grams of prebiotic fiber per serving
☕️Mushroom Coffee: Add 4 scoops Immune Shake Booster to your choice of 1/2 cup milk and mix in a mason jar or closed container. Leave in fridge as a coffee creamer that you can add to coffee throughout the week!
🌟Health Perk: This flavorless powder includes Wellmune beta-glucan as well as reishi, poria, and maitake mushrooms to prime, balance, and strengthen the immune system
☕️Protein Coffee: Add 1 scoop vanilla IsaPro with 6-8oz of milk of choice and blend until frothy. Pour into coffee (add cinnamon for extra flavor!)
🌟Health Perk: Adds 18 grams of undentatured whey protein concentrate to your coffee to support muscle mass and bust through weight loss plateaus
☕️Adaptogen-Rich Spiced Coffee: Add 1 scoop (or 1 oz liquid) Ionix Supreme to iced coffee and mix. Add lots of ice cubes!
🌟Health Perk: Ionix includes a proprietary blend of adaptogens to help your body better deal with the effects of stress and support mental clarity and focus
Need to stock up on the products outlined above? We've got ya covered 👇
FiberPro https://bit.ly/2HgzRKv
Immune Shake Booster https://bit.ly/2NKD5qR
Vanilla IsaPro https://bit.ly/2EOjJ1k
Ionix Supreme https://bit.ly/2VCRxny
 START Top Income Earners for March
Their hard work, consistency and commitment to changing lives earned these 30 businesses a spot at the top!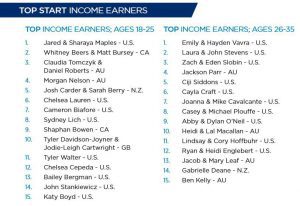 Newest START 1000 Members for April
START 1000 is an exclusive club of young Isagenix leaders ages 18-35 who are eligible to earn a six-figure residual income by maintaining the status of 3-Star Golden Circle & above. Congratulations to our newest members!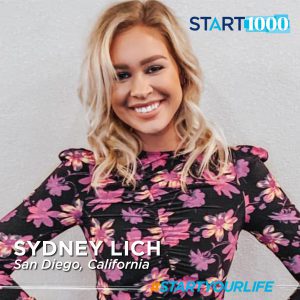 Save the Date
Events are key when it comes to forming valuable connections and growing your Isagenix business! Check out some of the events coming up below to find an event happening near you or online! For even more event opportunities and online training dates, head over to the Community tab on our website to find out more!
August 10-13, 2019
Nashville, TN
Give Back Event @ Global Celebration
August 10th, 2019
Where: TBD
When: TBD
START Social Hour @ Global Celebration
August 10th, 2019
Where: TBD
When: Immediately following the START Give Back (Time TBD)