Introducing Our New START Ambassadors!
We had the honor to announce four new START Ambassadors at Celebration 2016! These elite leaders are uniquely qualified and selected to represent the START Your Life movement.
Krystal Wilson & Bruce Donnachie – AU
Ash Good – AU
Lindsay & Cory Hoffbuhr – US
Lauren Simms – US
See our current START Ambassador profiles here.
START Gives Back to the Hungry in Las Vegas
Nearly 100 START members gathered together before Celebration to spend a small part of their day to give back to the Nevada community! We volunteered at Three Square where we successfully:
Sorted and sanitized enough bins to distribute 15,000 Kids Cafe meals for children

Assembled 2,100 Meals on Wheels produce bags for homebound seniors

Packed 600 grocery bags for families in need
All of this food went out to individuals who are food-insecure and hungry in the southern Nevada community.
Read this IsaFYI article for a full recap of our START Give Back Day!
Find out about future Give Back Days here.
Celebration Highlights
Drop The Mic START Party
DJ Skemaddox, chandeliers, aerialists, START Executives, Omnia Nightclub, Las Vegas. Need we say more? This is the party to be at so get to Executive and we'll see you next year!
Share the Shot
Our START 1000 members were invited on stage to help Erik kick off Day 2 with the Share the Shot segment. The infectious energy and killer dance moves were the perfect way to start the day!
START 1000
Our members who became part of the START 1000 between August 2015 to July 2016 strutted across the stage as 14,000 associates celebrated their achievement!
START Panel
Audrye McLeod, Jacob Leaf, and Lindsay Hoffbuhr discussed how to build freedom and legacy in our START breakout session, hosted by Steve Foxwell!
START Member Raises Over $3,500 for Make-A-Wish by Bicycling to Celebration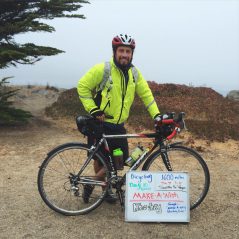 START member Kho-hay Enos biked 1,600 miles from Seattle to Las Vegas and raised $3,545.50 for Make-A-Wish Alaska and Washington! He began his journey on Monday, July 18 and finished on Friday, August 5, just in time for Celebration 2016. "The dash of fear is gone but the excitement remains!" Enos said. Read his full story here.
Newest START 1000s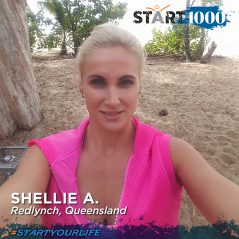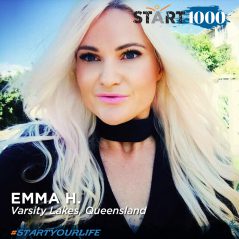 See a full list of our START 1000 here.
Follow Us on Snapchat

Upcoming Events
#DrinkMorePlants Contest
August 16 – 26 START Facebook Group
IsaU Toronto
September 15 – 17 Toronto, ON