Announcing the Top START Income Earners for 2017
These START leaders from around the world made a huge impact this year, representing the #STARTYOURLIFE movement and our vision to "ignite all young people to own their lives physically and financially, and through our contributions, create freedom and a lasting legacy". Through their leadership and commitment to changing lives, they have earned their spot as the global 2017 Top START Income Earners, ages 18-25 and 26-35, in attendance at NYKO in Arizona. These 20 businesses were recognized onstage at the event, and we again congratulate them on this amazing achievement!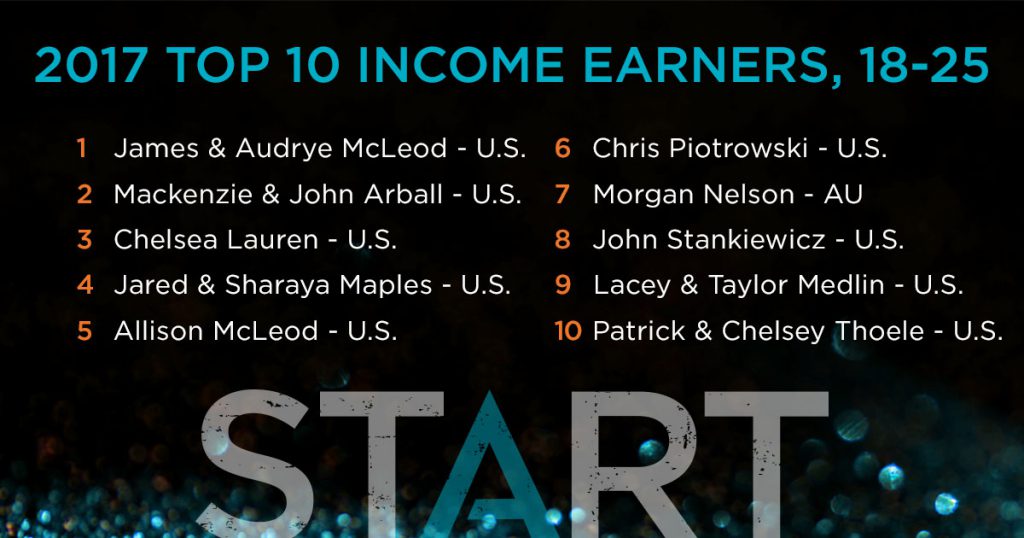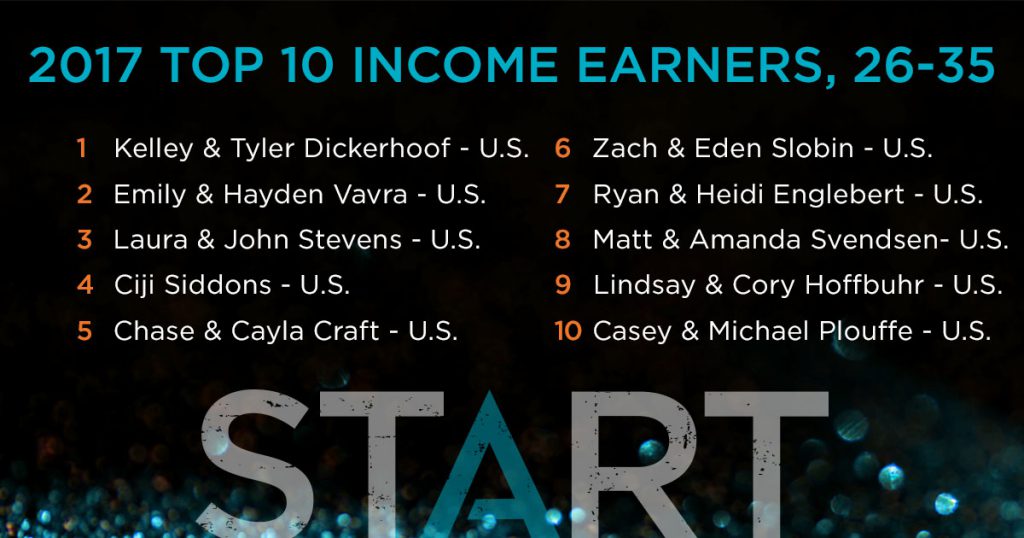 Here's to Another Successful Give Back
This year's START Give Back at NYKO in Phoenix far exceeded expectations, as over 100 START volunteers packed the St. Mary's Food Bank eager to contribute to local Arizona families in need. Together, we packed over 31,000 meal kits, and members of group had the opportunity to interact with community members at the Food Bank. Thank you to all of those who came out and served, and as always, we are looking forward to the next START Give Back!
Congratulations to the START Top Income Earners for December
Their hard work, consistency, and commitment to changing lives has earned these 20 businesses a spot at the top.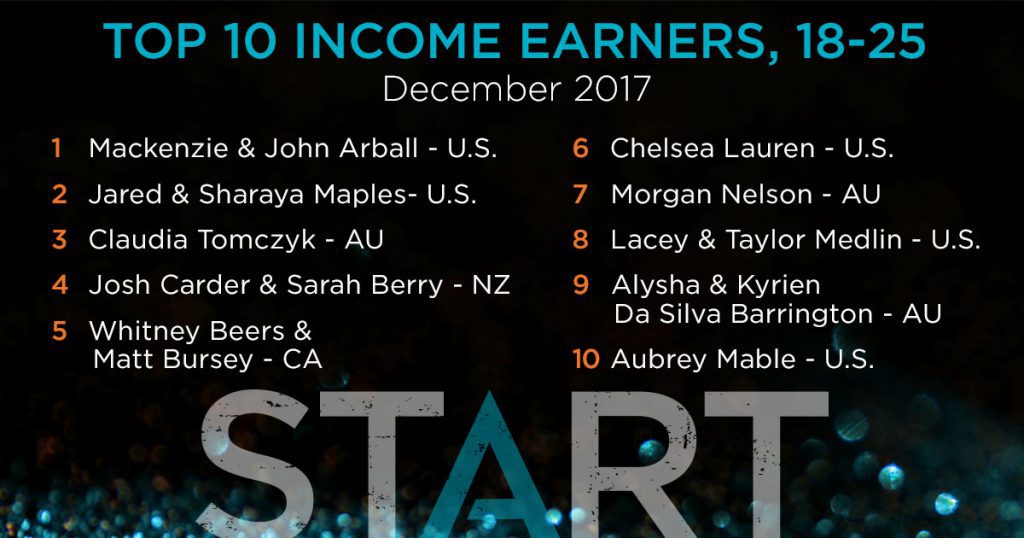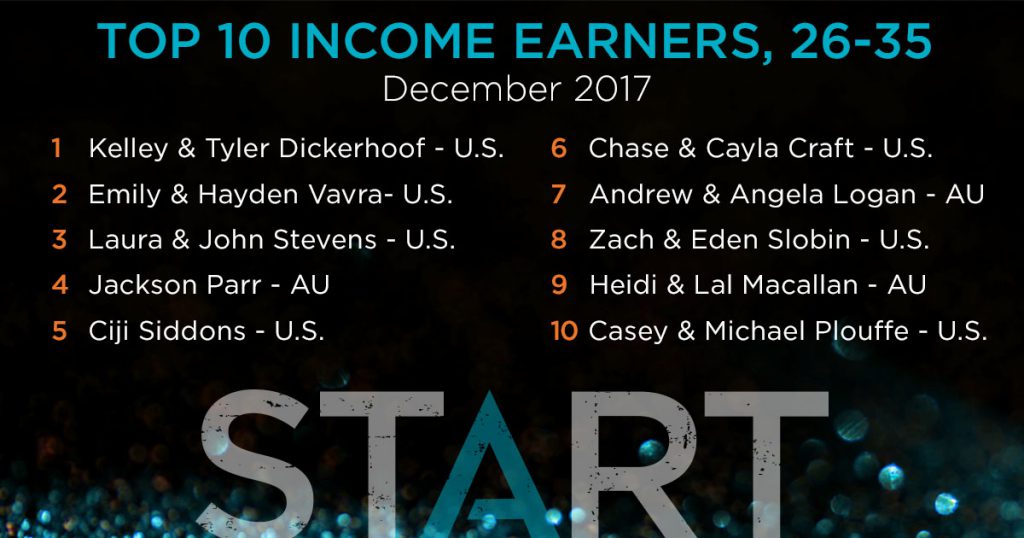 Upcoming Isagenix Events
Kick Off – Colombia
Feb. 10
Bogota, CO
Kick Off – Mexico
Feb. 17
Ciudad de Mexico, MX
Celebration – ANZ
March 23-25
Brisbane, Queensland
Celebration – Canada
April 5-7
Vancouver, British Columbia
IsaU Philadelphia – U.S.
April 26-28
Philadelphia, Pennsylvania
START Events
Global Give Back Day
Save the Date – May 19
More details to come!
For the latest and greatest details about upcoming START training, community efforts, and more, view the event calendar under the "Community" tab at STARTYourLife.com.
Follow Us on Instagram @start_yourlife
Use the hashtag #startyourlife on all of your posts for a chance to be featured on the official START Instagram!