START Breakout Session at Celebration

Inspiring a New Generation
If you're attending Celebration, you won't want to miss this incredible hour-long session stacked with three powerful leaders and top income earners in START: Laura Stevens, Jackson Parr, and Mackenzie Blanchard Arball. Learn from the best as Laura, Jackson, and Mackenzie share their knowledge and experience, while giving you with everything you need to go out and "inspire the next generation". Plus, discover how to create community within your teams, cast the vision, show up as a leader, and much more.
When: 
Tuesday, August 8
1:00-2:00 p.m.
Where: 
Titian Ballroom
Sands Expo Center
New START Tools


Check Out the New Your Team Videos
At Isagenix, you're in business for yourself, but not by yourself. Meet members of your team who aren't settling for a life short of EXTRAORDINARY. Through their commitment to a healthy lifestyle, hard work, and dedication, these leaders have taken ownership of their futures—and their lives.
Hear from the leaders of the #STARTYOURLIFE movement as these START Ambassadors share how they began Isagenix and why they have made it their home. These videos are perfect for introducing START and Isagenix to new and prospective members.
View them by selecting the "Your Team" tab on STARTYourLife.com.
Vision Tour Presentation Template

The 2017 Vision Tour events were a massive success with the help of powerful training from our amazing START Ambassadors! Now, you can download the same presentation used at the Vision Tour to implement in your own START events! These presentation slides will help you teach prospective members all about the Isagenix products and business opportunity, and of course, introduce them to the #STARTYourLife movement.
Download the Vision Tour Presentation by viewing the "Tools and Resources" tab on STARTYourLife.com.
START 1000 Facebook Lives

Tune into the START Facebook group between approximately 7-8 p.m. EDT each Wednesday for a 10-minute training video from one of the leaders of the #STARTYourLife movement as they share business tips and help answer commonly-asked questions. Plus, you can link to past videos by viewing the "Community" tab on STARTYourLife.com.
START Hot Rigs
Check out START members who have transformed their lives with the help of Isagenix nutritional products. These fit and healthy bodies are fueled with energy and inspiration, primed to serve whatever drives them. Experience the results achieved through personal dedication and high-quality, scientifically backed products.
Get inspired by seeing their incredible results! View the newest Hot Rigs in the "Real Results" tab on STARTYourLife.com.
Newest START 1000s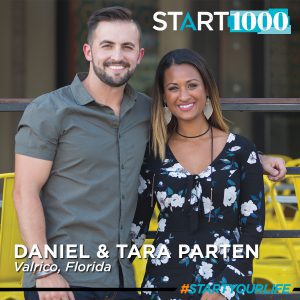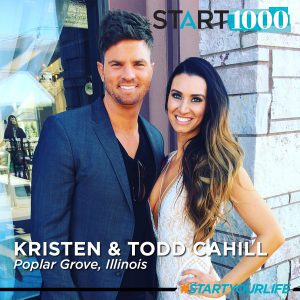 See a full list of the START 1000 here.
Upcoming Events
Celebration
August 6-9, 2017
Las Vegas, Nevada
Click here for event details.
Zoom Calls
August 22 (August 23 ANZ)
For information and upcoming dates for the START Zoom Calls and to stay up-to-date on the latest START event calendar, visit the "Community" tab on STARTYourLife.com.
Follow Us on Instagram @start_yourlife
Use the hashtag #startyourlife on all of your posts for a chance to be featured on the official START Instagram!