START 1000 Leadership Series: Retention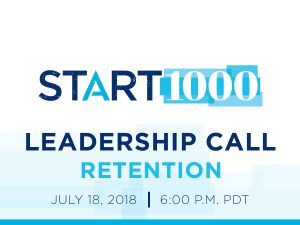 The START 1000 Leadership series returned in July with a crucial business building topic; retention. The call, which featured START 1000 panelists, Nicole Bean, Lacey Medlin, Kristine Marlette Brennan, Adam Nesbitt and Bianca Bathurst gave insight into how each leader boosts retention.
Medlin kicked off the call off by offering advice on how she aides new cleansers. She spoke on the importance of following up with individuals during their initial 30-day cleanse and supporting them by providing tangible materials to have on their phone. Nesbitt and Bathurst followed up by emphasizing the importance of running through a new member checklist while they have a new product user on the phone. They emphasized the importance of sculpting their verbiage and how they help people "start their new lifestyle.
Marlette Brennan continued the conversation by talking about how she identifies what each new Isagenix user's goals are and helps set them up for success by creating plans tailored to their goals. She spoke on the importance reaching out to new users when they are halfway into their 30-day cleanse to find out what they do and don't like to gauge what their auto ship should look like for the next month.
Bean and Briscoe concluded the call by highlighting the IsaLife app and how it serves as a one-stop shop when it comes to helping enroll new customers and build retention.
Thank you to all our wonderful START 1000 leaders for taking the time to offer their advice. A special thank you to Rachel Briscoe for moderating the call in addition to offering her valuable tips on building retention!
If you missed July's START 1000 Leadership call, a recording of it can be found here!
 Two New START Success Stories Available
This month, two new START Success Stories were published! The articles offer insight into the background of some of our new START 1000 leaders, Charlotte Owen and Eric and Shannon Miller. The leaders shared some of their best tips for creating a successful business as well as what the START community means to them. To read their START Success Stories, click here!
Members who are featured in START Success Stories are also invited to take over the official START Instagram page! The takeovers allow each individual to elaborate on their Success Story as well as give fellow business builders a look into a day in their life.
If you are interested in having your START Success Story featured, or would like to nominate someone, please email us at STARTYourLife@Isagenixcorp.com
 Peach Mango Becomes a Permanent Flavor
A popular Isagenix shake flavor is here to stay! Peach Mango IsaLean Shake is now permanently available to order for customers in the United States, Puerto Rico and Canada! The shake is the perfect alternative to summer smoothies that contain excessive amounts of sugar and calories. It contains 11 grams of sugar and 240 calories along with 23 vitamins and minerals and 24 grams of high-quality, undenatured protein.
 Ask the Ambassador with Mara Pomana
START Ambassador, Mara Pomana, went live in the START Facebook group on July 16th for July's Ask the Ambassador segment . Pomana answered questions asked by START members in the Facebook group. The series offers insightful advice from some of START's top leaders. Keep an eye out in the START Facebook group for details about the next Ask the Ambassador opportunity!
Missed out on Mara's Ask the Ambassador segment? Click here to watch it!
July Community Challenge: Squat Challenge
START members were encouraged to jump-start their work out routine with July's squat challenge! The 10-day challenge consisted of 50 squats on day one, increasing the number of squats each day, ending with a total of 150 squats on the last day. Dozens of START members stepped up to the plate and completed each day successfully. Thank you to all our START members who participated and encouraged their peers during this challenge!
Congratulations to Sara Jacob for winning this month's challenge! Sara shared daily updates and made sure to encourage her peers consistently! Way to go, Sara!
Keep an eye out in the START Facebook Group for your chance to participate in August's Community Challenge!
Negativity Knock-Out Instagram Series
Negativity Knock-Out is back with a new segment! START Ambassador, Lynn Fitzpatrick offered advice on how to respond when people question the legitimacy of her job as well as the nutritional value of Isagenix products. Head over to the official START Your Life Instagram account to see Lynn's knock-out responses!
To check out Lynn's Negativity Knock-Out segment, visit the @START_YourLife Instagram page and click on the "Negativity KO" Instagram Highlight.
Pink Lemonade Recipe
AMPED™ Hydrate supplies the body with electrolytes, giving it the energy boost you need. Keep your body healthy and hydrated with this delicious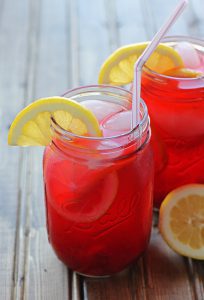 drink!
Pink Lemonade Recipe
1 scoop (or 1/2 packet) Lemon Lime AMPED™ Hydrate
1 scoop Isagenix Fruits®
8 oz purified water
Ice as desired
Directions: Combine all ingredients and mix until thoroughly combined. Enjoy!
Check out Isagenix.com for more recipes like this and additional information about Isagenix products!
Newest START 1000 Members for July
START 1000 is an exclusive club of young Isagenix leaders ages 18-35 who are eligible to earn a six-figure residual income by maintaining the status of 3-Star Golden Circle & above. Congratulations to our newest members!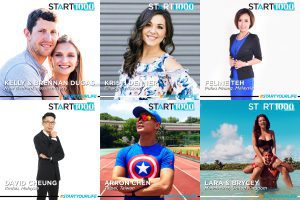 START Top Income Earners for June
Their hard work, consistency and commitment to changing lives earned these 20 businesses a spot at the top!