START Events at Global Celebration 2019
START Give Back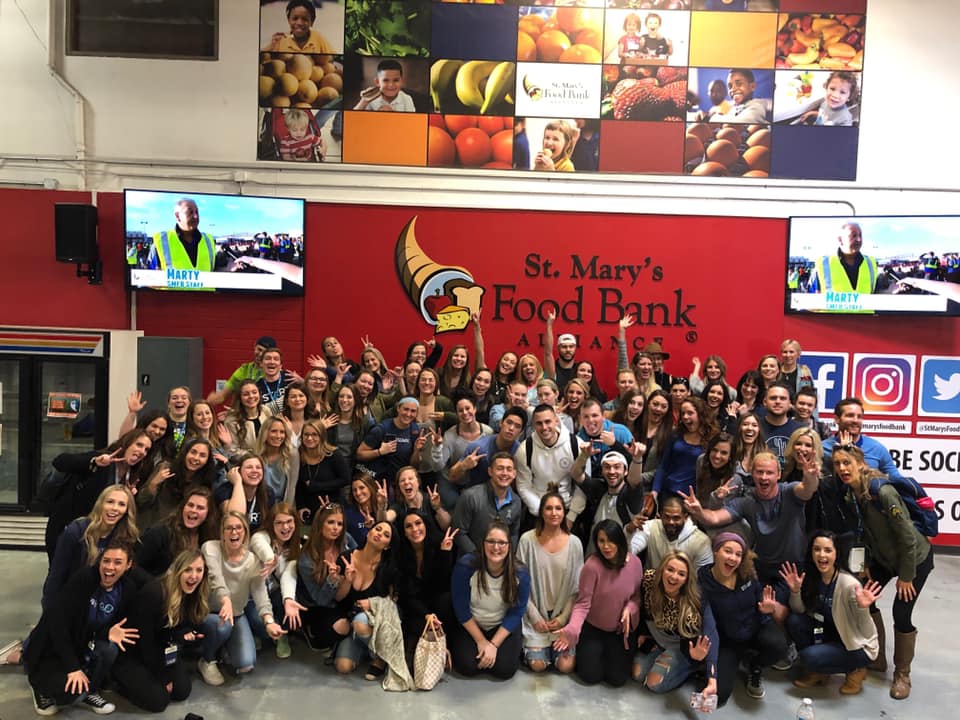 One of our favorite events is coming up at Global Celebration and we want YOU to be there! There are limited spots available so make sure you click here to sign up!
What: START Give Back event at Global Celebration 2019
Where: Second Harvest Food Bank Nashville
When: August 10th from 8:30am- 12:30pm CDT
START Social Hour
Join fellow START members at Whiskey Row in Nashville, for a quick gathering filled with food, fun and community! Stay for a little or stay for the entire hour. The choice is all yours!
START Social Hours are a casual opportunity for START members to network and meet other like minded individuals. Guests, whether a part of Isagenix or not, are welcome to join!
Where: Dierks Bentley's Whiskey Row Nashville

400 Broadway, Nashville, TN 37203
When: Saturday, August 10, 2019
12:30 PM- 1:30 PM CDT
START Panel
Three START leaders from three separate countries will be rocking the main stage this year at Global Celebration! The START Panel features Tom Barendregt (The Netherlands), Sydney Lich (United States), and Jackson Baum (Australia). Be sure to check out the segment on day three of Celebration and hear valuable training from these incredible leaders!
START Booth
Want to learn more about START and how to get plugged in to the community? Come see us at the START Booth in the World of Isagenix! The corporate START team will be available to answer any questions and to pass out exclusive START gear!
START Party *Invite Only
START is bringing the party back to Nashville on August 11th, 2019 and we want to see you there!  START members from around the world will gather  at the world-famous Wildhorse Saloon for a night filled with line dancing, a local band and a live set from our very own DJ Skemaddox! The START party is an exclusive, invite-only party for individuals who reach Executive rank and register for Celebration by July 28th.
This year we will be awarding exclusive gear and additional START Party tickets to those who qualify at different ranks! For a full break down, please see below.
Here's how to qualify:
·Reach Executive by 7/28/19 and receive two tickets to the START party and a commemorative t-shirt*
·Hit 1-Star Golden Circle or 2-Star Golden Circle for the first time between 8/15/18-7/28/19 and receive three tickets to the START party and a commemorative t-shirt*
·Reach 3-Star Golden Circle by 7/28/19 and receive four tickets to the START party and a commemorative t-shirt*
*commemorative t-shirts will only be given to the individual(s) listed on the business account*
The START party is an excellent way to have fun with your team and network with new people! Don't miss out on your chance to qualify!
Each week we will post the updated START Party Qualifiers here!
"Why I Said Yes" Video Series Launches
Earlier this month, START debuted a new video series titled "Why I Said Yes."
The START community has an incredibly unique culture composed of people who have come from different backgrounds, career paths and points in their life. Through this video series, START members from all around the world are able to share their story with as many people as possible. Each 2-3 minute video offers insight into the individuals life prior to Isagenix and explains what made them say "yes" to joining Isagenix and the START Your Life community.
The individuals featured in the series are composed of a diverse group: Students, young families, professional athletes, corporate professionals, single parents, feeling unsatisfied in their career/life and more.
Each week in the START group and Isagenix Business group on Facebook, three new videos from the series will be featured. To access the series in it's entirety, click here!
If you would like to be a part of this project and have your "Why I Said Yes" story shared, please email us at StartYourLife@Isagenixcorp.com
Massive Success for START Tour ANZ
Several powerhouse START Leaders in Australia and New Zealand have spent the past month casting the START vision to thousands of young adults.
From July 22-26 2019 they kicked off a fresh #STARTYOURLIFE Tour.
This event was the perfect opportunity to showcase network marketing as the best way for millennials to earn a side hustle and live life on their own terms.
Some key takeaways that happened at each event:
Brand new videos showcasing the START vision, side hustle economy and incredible Isagenix transformations
Panels featuring START Ambassadors and community leaders
Exclusive goodie bags with Isagenix products and merchandise
Two free enrolment coupons for each attendee!
Check out this video and use it as a tool to share the START movement in your business!
START Program in South Korea
In South Korea, 11 Associates completed the "1st START Leaders Program". This program was designed to help individuals understand the company and products while participating in activities that allowed them to network and make new friends. The four-month program consisted of a kick-off ceremony, a cooking class, a cultural outing, a coffee class and ended with a completion ceremony. Overall, participants in the program said that it helped them gain confidence when it comes to growing their Isagenix business and overcome previous negative perceptions that they had towards multi-level marketing.
Plant-Based Strawberry IsaLean Shake Launches*
The Isagenix Dairy-Free line-up has a new, fruity addition! Introducing Plant-Based Strawberry IsaLean Shake!
🍓 250 calories
🍓 24g of pea and brown rice protein
🍓 Fruit and vegetable blend from acai, banana, beet, butternut squash, kale, spinach, and more
🍓 Good fats from olive oil and flaxseed
🍓 No artificial flavors, colors, or sweeteners
Purchase Plant-Based Strawberry IsaLean Shake here: https://bit.ly/2ymKhCJ
*Available now in the US, Canada and Puerto Rico
Hydrate Slushies Recipe
An icy treat that will knock you off of your feet! This simple recipe naturally hydrates and replenishes nutrients so you can beat the heat all summer long! ⛱🥝🍧