New 'Your Team' Videos
We've added two new success story videos to our library! These short, but powerful stories are designed to showcase the physical and financial possibilities with Isagenix. If you're looking for a new success story from a fellow START member to share with others, look no further! "Your Team" videos feature three-minute stories from START Ambassadors designed to help you inspire new members to catch the vision. Hear from the leaders of the #STARTYOURLIFE movement as they share how they got started with Isagenix and why they have made it their home.
Check out the newest additions to the "Your Team" video library by selecting the "Your Team" tab on STARTYourLife.com.
START Online University Individual Training Segments Now Available

One of the most in-depth online business training events of the year is now available as individual recordings to help you and your teammates learn and develop valuable business skills. Each segment is hosted by one or more of our incredible START Ambassadors, and focus on key business topics designed to help beginning and intermediate business builders tackle common hurdles.
Isagenix Product Education With Elliot and Lindsey Schwartz
Compensation Plan and Network Marketing With Zach Slobin
Sharing the Business Opportunity With Gabrielle Deane
Connecting and Getting Started With Mackenzie Blanchard Arball
"Getting Into Action" Panel With Meredith Franklin, Danny Kruger, and Ciji Siddons
Visit IsagenixLive.com/START to begin learning today, and don't forget to share these videos with your teammates!
Reminder: Check Out the New Monthly Facebook Community Challenges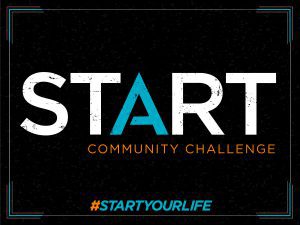 This month, we introduced monthly Facebook Community Challenges. Whether you're brand new to the group or you're on your way to becoming the next START leader, these challenges will serve as a great way to interact with group members and help you grow throughout your product and business journey.
If you are not yet a member of the group, or have teammates who are not, please follow these steps: Request to join the group, answer the two pending member questions, allow one to four business days for approval,* and enjoy being a part of this amazing community!
*Please note: The START group is reserved for 18- to 35-year-old Isagenix Customers and Associates. If you or your teammates have not been added within four business days after requesting to join and answering the questions, please let us know by private messaging the "Start You" admin.
Congratulations to the START Top Income Earners for February
Their hard work, consistency, and commitment to changing lives has earned these 20 businesses a spot at the top.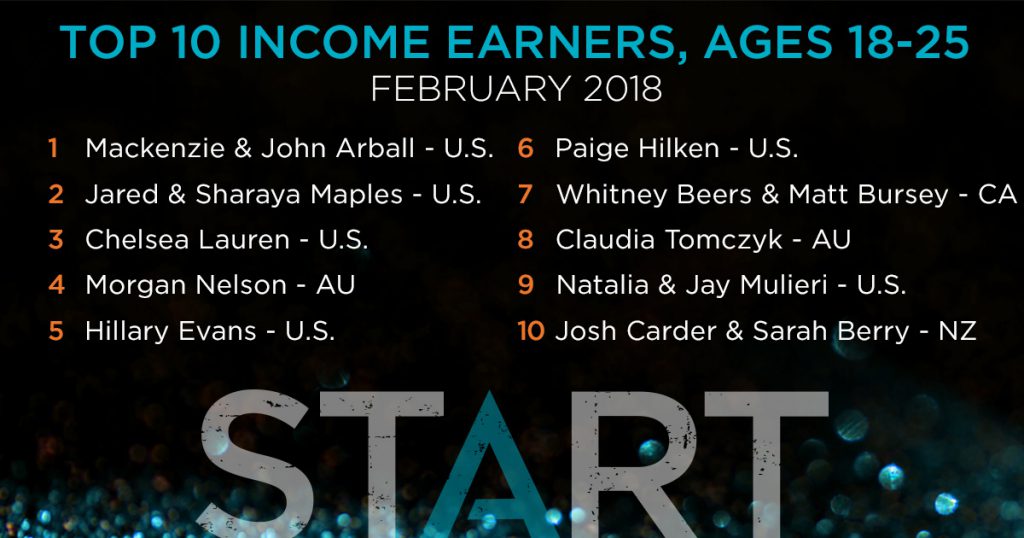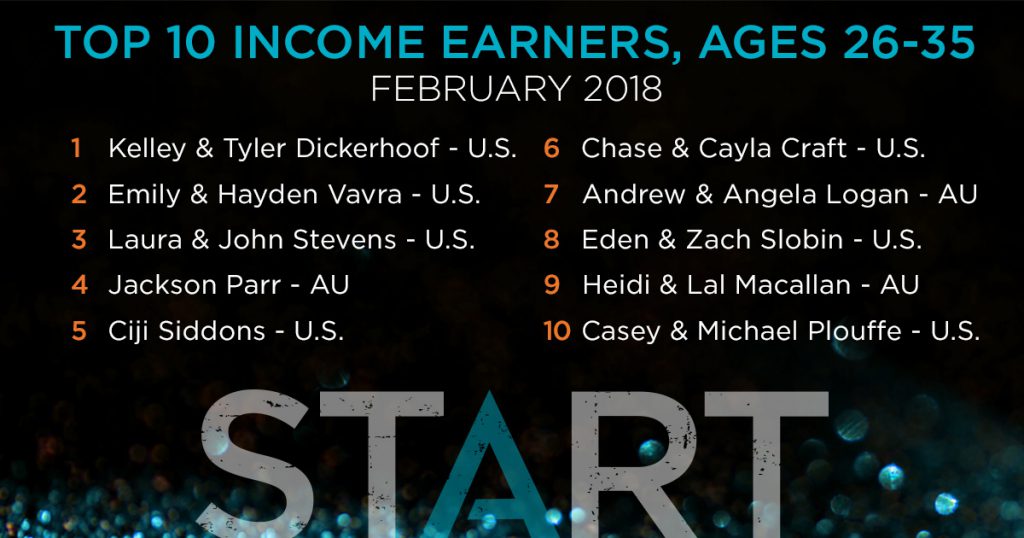 Upcoming Isagenix Events
Celebration – ANZ
March 23-25
Brisbane, Queensland
Celebration – Canada
April 5-7
Vancouver, British Columbia
Ireland Kick Off – IE
April 21
Dublin, Ireland
IsaU Philadelphia – U.S.
April 26-28
Philadelphia, Pennsylvania
IsaU Manchester – UK
April 28-29
Manchester, England
IsaU Adelaide – AU
May 5-6
Adelaide, South Australia
University in Action Dallas – U.S.
May 18-20
Dallas, Texas
START Events
START Give Back Experience, Australia Celebration
Friday, March 23 from 7:30-11:00 a.m.
Keep an eye out for more details to come on anz.IsagenixEvents.com.
START Give Back, Canada Celebration
Thursday, April 5 from 4:30-8:00 p.m.
Reserve your spot.
Global Give Back Day
Save the Date – May 19
More details to come!
For the latest and greatest details about upcoming START training, community efforts, and more, view the event calendar under the "Community" tab at STARTYourLife.com.
Follow Us on Instagram @start_yourlife
Use the hashtag #STARTYourLife on all of your posts for a chance to be featured on the official START Instagram!