START Online University
Mark Your Calendars for December 9
START Online University is back with all of your favorite topics and more! Tune in December 9 from 7:00-11:00 p.m. EST (December 10 from 11:00 a.m.-3:00 p.m. AEDT in Australia) for this one-of-a-kind event! Learn from our newest START Ambassadors as they train on how build belief, connect with others, and follow up. Plus, you'll get the run-down on the products and compliance guidelines and which action steps you can take to develop your business.
This in-depth Isagenix training is the perfect opportunity to gather your local team, socialize, and learn together.
Check out this article to learn more.
IsaU Phoenix Shout-Out
Isagenix University Phoenix was the perfect way event to cap off an incredible year in Isagenix! The event was packed full of START members who gained informational product and business knowledge, as well as the excitement to finish the year strong. We hope to see you at our next big event, New Year Kick Off in San Antonio, Texas January 12-14!
Summer Kick Off Recap
Australia's 2016 Summer Kick Off in Melbourne was a huge success! The sold-out show was packed with top-notch training about the products and the compensation plan. Several of our START leaders took the stage, inspiring countless Associates as they shared powerful messages and business skills.
START at Colombia Celebration
The second-annual Celebration event in Colombia hosted over 770 passionate Associates eager to learn all about Isagenix, including START. The START Party was a hit, as many people dressed up and danced the night away with fellow START members. Plus, START Ambassadors James and Audrye McLeod made an appearance as trainers at the event and proudly representing the #startyourlife movement.
Top Enrollers in START Group
Congratulations to the Top Enrollers in START for October!
October was an amazing month for enrollments–we even had a tie for tenth place! Huge shout-out to each of these 11 bushiness–we are so proud of each of them for their hard work in helping others join Isagenix!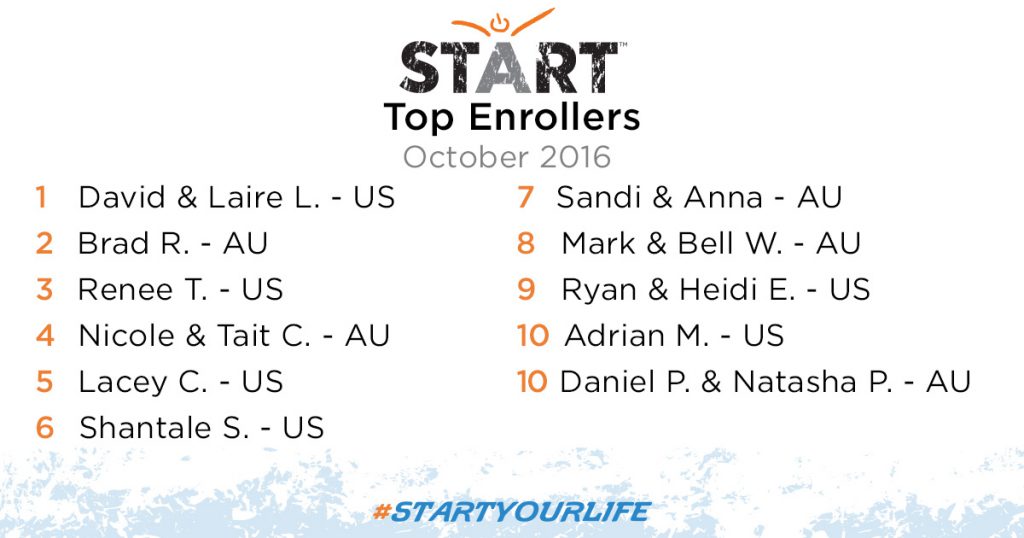 Keep sharing STARTers, we would love to see you recognized here in future months!
Newest START 1000s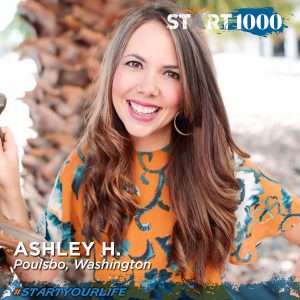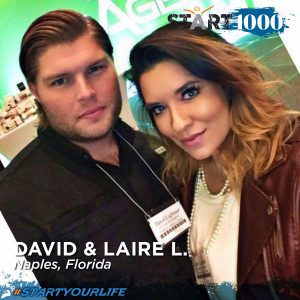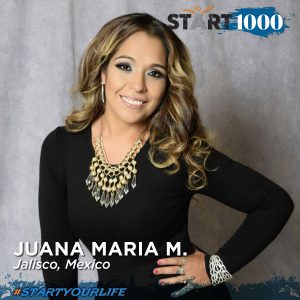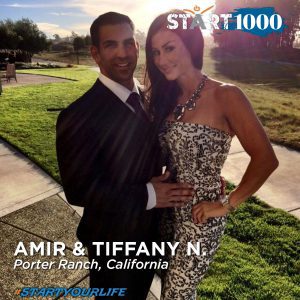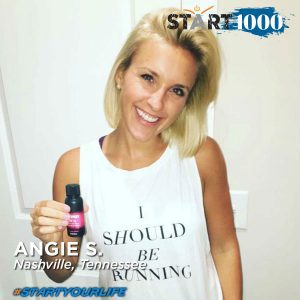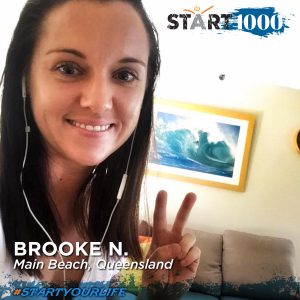 See a full list of our START 1000 here.
Upcoming Events
START Online University
Friday December 9, 7:00 – 11:00 p.m. EST/ December 10, 11 a.m. – 3 p.m. AEDT. Watch on IsagenixLive.com/START.
Zoom Calls
This exciting new series of Zoom Calls will start up again on Tuesday, January 17! Stay tuned for more details to come.
New Year Kick Off
January 12-14 – San Antonio, TX
Follow Us on Snapchat & Instagram