New START 1000, Emma Bliss shares her journey with Isagenix after facing heartbreaking loss and set-backs. Her leadership, grit and incredible desire to help others it what makes her the inspiring leader that she is in the START community. Read her story below!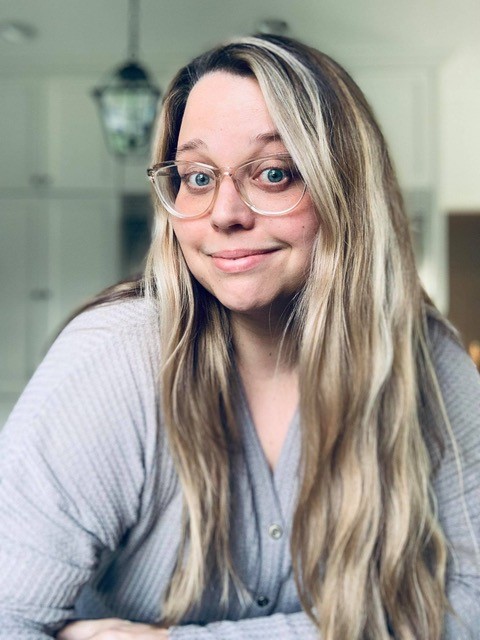 My journey with Isagenix is similar to many others: I started with these amazing products because I was committed to a change. I wanted more energy and to lose the baby weight I had gained after having my first son. I put the products in my body and fell in love.
Within a few weeks, I was feeling amazing and starting to hit goals. Sharing these products came about organically as I was learning the basics of the industry. As I shared this gift, attended more and more events, and immersed myself in this inspiring culture and community, it felt natural. I shared with the people I loved and wanted to bring with me on this amazing journey.
I started this opportunity wanting to get my monthly supply of products paid for and to find myself after losing my identity to becoming a first-time mom. Parents will relate to that feeling. Becoming a mom was way more than I expected, and I felt lost in who I had just become.
I envisioned staying home longer with my newborn baby. I dreamed of bringing my husband home and traveling more as a family. As my dreams grew, I grew. As my mindset grew, my business grew … and my plans for my future grew.
But I am not here to talk to you about my hopes and dreams and plans for the future. I am here to talk to you about all the things in life that we don't plan for.
We don't plan for an income loss when someone loses their job or gets a pay cut. We don't plan for hospital stays and medical bills when someone gets sick. We don't plan for giving birth to a baby that requires a long-term NICU stay. We don't plan for how much time we will require when we lose someone we love and need to find our purpose again through the grief.
We don't plan for any of those things … but life has a funny way of sending us things we don't always plan. Things always happen in life. It is a guarantee. Do you have a plan B when things come up?
All those things I mentioned are a part of my story. I grew my business consistently for over two years. Then in November 2017, I gave birth to my second baby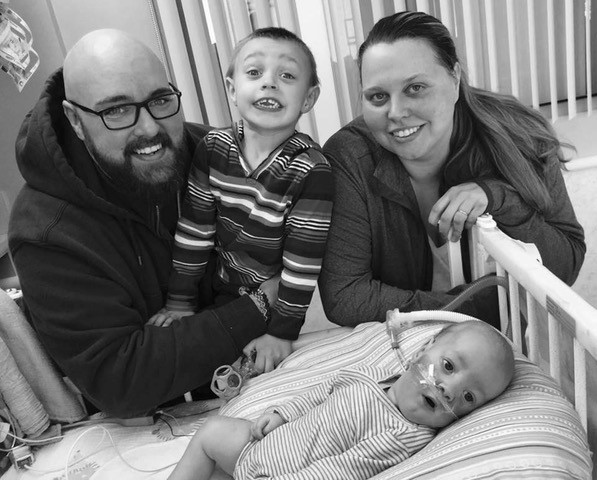 boy after a perfect pregnancy. We spent five months in the NICU with baby Caleb, his entire life here on earth, after he was diagnosed with a fatal neuromuscular disorder that we found out I am a carrier for.
During those five months, my husband was laid off from his career, we were handed a massive hospital bill, and we had to plan and pay out of pocket for a funeral for our little angel baby.
I share this story now because I am so grateful for the financial opportunity Isagenix gave us. I cannot imagine what we would have done without it. My husband and I were able to be fully present in our baby's life every single day, and because of the business I worked so hard to create, we could focus our attention on our baby. We did not have to think about finances, and that one stress was taken off the table. One of the biggest stresses that most parents have, especially NICU parents, we didn't have to worry about.* That's huge.
I can also tell you that my journey today and my healing and grieving process would not have been the same if we didn't have this in our life. We are now pursuing an in vitro fertilization route to have more children down the road. This is something we would never have been able to afford out of pocket in our previous careers.*
My husband now has the ability to pursue his passion in woodworking and furniture making, something he would never have had the time or flexibility to do in his previous 9-to-5 corporate job. My 5-year-old son's education has been our No. 1 priority, and we were able to put him in private school this past year.* I am volunteering some of my own time to nonprofits and making an impact in this world in our second son's memory and honor.
Our lives have drastically changed in many ways, but without this opportunity, I don't even want to think about what our life would have looked like. Think about how an extra income source, whether it's $100, $1,000, or $10,000 a month, would change your life … not monetarily, but in your everyday life stresses, your everyday choices. My situation might be extreme, but all of us will experience unexpected, unplanned situations in life to some degree.
Whether Isagenix is your plan A, B, or Z, the ability that it has to give you life choices is incredible. Flexibility and financial security, once experienced even a little bit, are the most powerful things. I share these gifts today because everyone deserves to feel them, and I could not be more thankful for what they have allowed for in my life.
How did you find success?
My No. 1 tip in business, as in life, is to be consistent. Whatever you are able to do, whatever time you are able to give, whatever way you choose to deliver your messages … be consistent with those decisions. If you can create and follow a duplicable system, help others dream bigger and create a beautiful vision for their life, and stay the course with consistent action long term, you will put yourself in the best position to find success.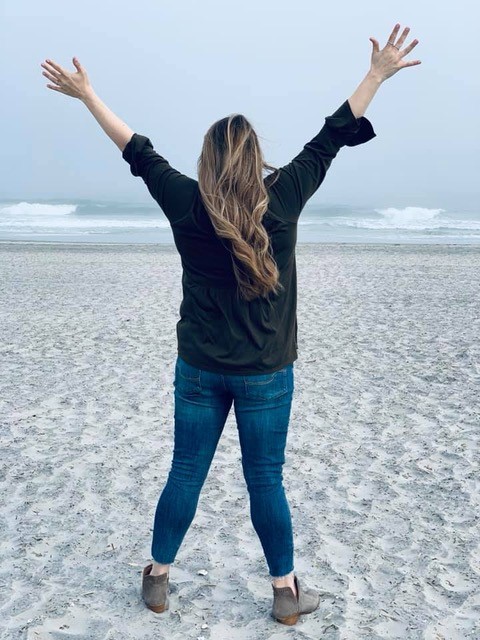 What is one key thing you have had to learn in order to grow your business?
Entrepreneurship is not something that has come easy to me. I thrive on routine and being organized and in my comfort zone. I have to continuously remind myself every single day to get out and meet new people. I have to continuously remind myself that action steps trump preparation.
The hardest part in the decision to step outside your comfort zone is making the actual decision. Once you continuously do it, it becomes habit and happens more and more with ease. Ultimately, it turns into something so exciting and so empowering to yourself and those around you.
… But the greatest thing I have learned is that in this industry, comparison can be crippling. Personal development is important, but the goal is not to change who you are completely. The goal is to play up your strengths and grow from your fears.
Find out who you are at the core, and be authentically, 100% you. Be grateful for who you are and for every single part of your journey. Dream big, but don't forget to stay grounded. Nothing invites abundance into your life more effectively than gratitude.
How did you achieve START 1000?
Belief. This took me a bit of time to grasp, but belief in yourself, this company, and this business is 100% essential. I genuinely believe these products, this business model, and this company partnership are for every single person out there. I believe that people come to you when they are ready to make a significant change in their life in some way. My goal is to be a consistent lighthouse, ready for people when they are ready.
Being a parent and giving yourself some grace with routine are important. Do the action steps first. Do the required mindset and personal development work first. Do the things that actually make a difference in your business first. You can spend all day getting ready to get ready. When your time is limited already, it is important to set those boundaries and nonnegotiables.
In my routine every day, I aim to meet five brand-new people, whether through online groups or in person, and add them to my social media network. I aim to reconnect and follow up with five people every day and just build up that relationship. I push myself to get out and be a happy and friendly person, to just be a good human and say hi to others.
I also aim to connect with others about things I am passionate about. For example, if you love mountain biking, I am sure there is a local club for that. In all those situations, I bring up Isagenix when it naturally fits into the conversation. If they want more information, I always bring it back to connecting on social media, where they can watch my consistent posting.
Live the Isagenix lifestyle, and show others that you do through your actions. Actions beat out words, and people need to know they can trust you and trust in what you're doing 100%.
What does it mean to be a part of the START community?
Being in the START community is everything. Culture and community are why people stay and feel at home here. I want everyone to know that they have a home here and that no one will judge you for your hopes and dreams and passions.
Time is the most powerful entity in the world, and for those that are just getting started in their lives, it can be everything they didn't know they needed. Everyone deserves to spend their time with the people they love. At the end of the road, all that will matter is the time you had and who you gave it to.
To meet more incredible people like Emma, follow our Instagram or join the START Facebook group!
Want to suggest a START member for a Success Story highlight? Email: STARTYourLife@Isagenixcorp.com
*​The ability to earn income under the Isagenix Compensation Plan depends on many factors including an individual Associate's business, social, and sales skills; personal ambition and activity; availability of time and financial resources; and access to a large network of family, friends, and business contacts. Isagenix cannot and does not guarantee any particular level of earnings. Even Associates who dedicate a significant amount of time, effort, and personal funds may not achieve a meaningful level of success. For average earnings, refer to IsagenixEarnings.com.