As a new START 1000, START Top Income Earner and recently published author, John Stankiewicz is unstoppable. We reached out to him to find out how he has been able to find success while growing his Isagenix business. Check out his story below!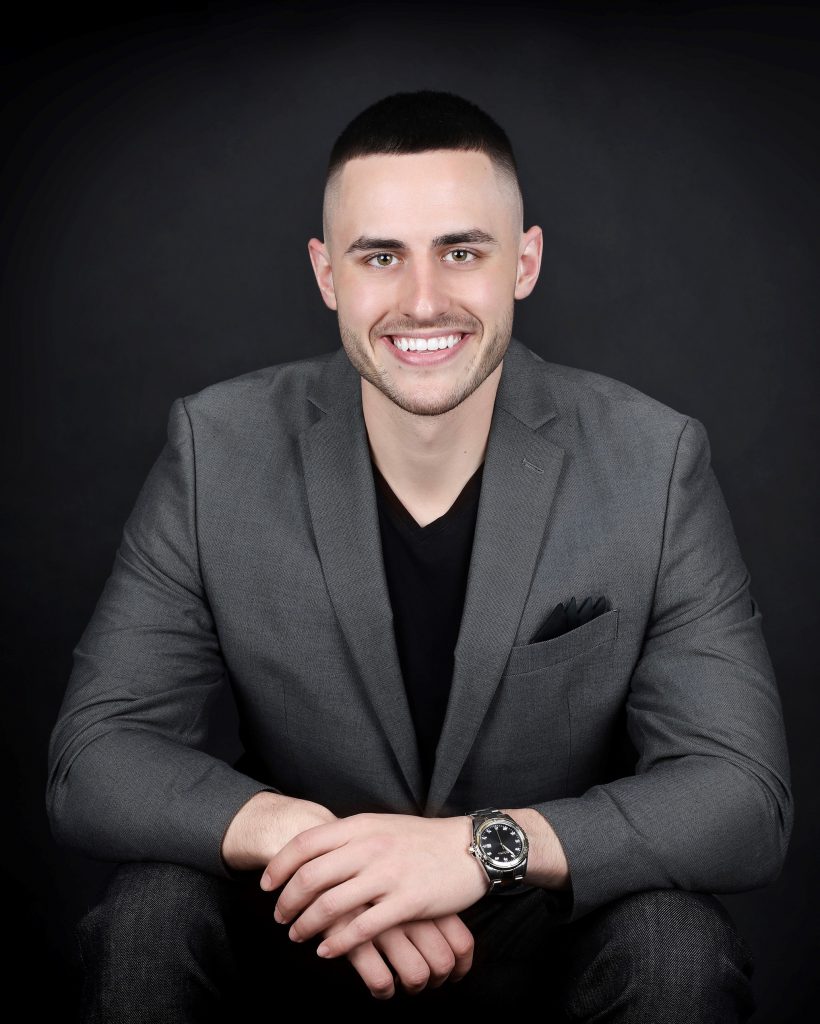 How/when did you get started with Isagenix?
I was introduced to Isagenix almost eight years ago, in July 2012, by my mom (Susan Wheeler) and Cyndi Walter. Although I completely disregarded it at first, she enrolled me anyway, and I started to use some of the products.
That fall, I went away to my first semester of college, where I was introduced to a different network marketing company by one of my best friends. To my mom's dismay, I joined my friend after understanding the magnitude of the opportunity and the freedom we could achieve with it. I spent six months hosting meetings in my dorm, borrowing friends' cars to drive to events on other college campuses, and utilizing every opportunity to share the vision.
After gaining a better understanding of the industry, I realized that the company I partnered with was not in alignment with my integrity and that it would probably not be around for the long run. At that point, I had a much better understanding of network marketing, so I took a closer look at Isagenix, and it blew me away in terms of the products and the Isagenix Team Compensation Plan. So, I decided to join my mom, and after a few years of hesitating to dive back in, I have now been building consistently for the past three years. 
How do you find success? 
The single most important thing in network marketing is your level of belief. I approach every single person with an unshakable level of belief in our products, our company, and myself as a network marketer. I have seen what the Compensation Plan and products have done for me, and I know what they can do for other people. Period.
Once you adopt that level of belief, there is absolutely nothing anyone can tell you to take you off your path to success. In addition, they will WANT to follow you. People do not want to follow someone who is unsure. They want to follow people who they KNOW will link arms with them and guide them to their deepest dreams and desires. I make it a priority to show up with that level of belief in every conversation I have. 
When your belief is a 10 out of 10 in the products, the company, and yourself, the next most important aspect is to get yourself out there in the world. The only way to find success in Isagenix is through experience. You have to be willing to get out there, get told no, suck, be laughed at, face severe disappointment, and experience all of the obstacles that every single successful network marketer has conquered. Only then, through that experience, will you begin to grow into the leader whose identity is in alignment with someone who succeeds at a high level in network marketing.
Then, I make it a priority every day to connect with new people. That is the name of the game. My favorite way to do this is in person, where I'll have genuine conversations and ask people tons of questions about themselves. If Isagenix comes up, which it normally does, great. If not, great. We are here to build relationships.
I will ALWAYS connect with the person by adding them on Instagram at the end of the conversation. If you are using Instagram properly (focusing on attraction marketing), people will see your page and be extremely curious about what it is that you do. Every specific prospecting sequence looks a bit different based on the prospective Customer's goals/desires. However, I will always reach out shortly after asking them to take a look. Typically, it looks something like this:
"What's up, Mike! It was great meeting you in the gym today, dude! If you're open to it, I would love to sit down sometime and share with you more about what I do. I feel like you would absolutely crush it with this. Even if you decide it isn't for you, that's completely cool. I'm always looking for referrals, and I would love to help you out wherever I can. Let me know!" 
What is one key thing you had to learn in order to grow your business?
I had to learn that it was not about me. This is about other people. I had extremely limiting beliefs from my prior company because the top leaders recruited by flaunting jewelry, cars, designer clothes, and unrealistic expectations. Additionally, the product changed no lives. Everyone who got involved would be gone before the end of their first month. This led me to be hesitant to share our business opportunity and products. My belief levels were far from a 10 across the board.
When I was able to reframe these beliefs, I was able to fully dive back into the business. I looked at what we were doing with Isagenix. We were helping tens of thousands of people lose weight to fit into clothes they feel sexy in. Gain back the energy they needed to pursue the hobbies they love or play with their kids. Put on the muscle that made them feel confident on the beach.* 
With the income opportunity, we were helping countless people earn free food. People were earning a side income that covered their car payment, rent payment, and even all of their bills. Young people — even myself — built a big enough residual income to travel the world and live life completely on their own terms, not to mention everyone earning six-figure incomes that would otherwise be unattainable.** 
With my poor beliefs from my prior company, I felt like I was doing people a disservice by sharing network marketing with them. What I realized was, with Isagenix, I was doing people a disservice by NOT sharing with them! I learned it was not about me, the rejection I faced, the negative things people had to say about me, or worrying about being uncomfortable. I made myself understand that I had a gift that could change someone's entire life for the better. It was not up to me to decide who deserved it. It was my responsibility to share it with everyone. Then, they could decide if it was for them or not. 
That shift in my beliefs changed everything for me. Obviously, this situation is more unique, but the lesson holds true across the board. The most important thing to succeed in network marketing is your belief in the products, the company, and yourself. Once you are able to get a 10 in each category, you will feel an obligation to share. By focusing on how you can serve others at the highest level, you will begin to produce immense value, and as a result, your business will explode.
To meet more incredible people like John, follow our Instagram or join the START Facebook group!
Want to suggest a START member for a Success Story highlight? Email: STARTYourLife@Isagenixcorp.com
*Weight loss, muscle gain, lifestyle, and other results depicted here reflect exceptional individual experiences of Isagenix Customers and should not be construed as typical or average. Results vary with individual effort, body composition, eating patterns, time, exercise, and other factors, such as genetic and physiological makeup.​
**Earning levels or income statements (including claims such as the ability to quit a job or stay at home or portrayals of luxury lifestyles) for the Isagenix Independent Associates discussed here exceed the average results achieved by all Associates during the same time period, are not necessarily representative of the success or compensation that any particular Associate will receive, and should not be construed as typical or average. The ability to earn income under the Isagenix Team Compensation Plan depends on many factors, including an individual Associate's business, social, and sales skills; personal ambition and activity; availability of time and financial resources; and access to a large network of family, friends, and business contacts. Isagenix cannot and does not guarantee any particular level of earnings. Even Associates who dedicate a significant amount of time, effort, and personal funds may not achieve a meaningful level of success. For average earnings, refer to IsagenixEarnings.com.