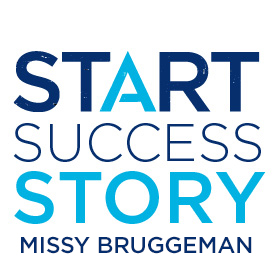 Missy Bruggeman was searching for a vehicle to start the life she wanted while still being able to coach. Check out how Isagenix has allowed this START 1000 member to find success while still doing what she loves most.
How did you get started with Isagenix?
As a former Division I collegiate softball coach, I thought I was living the dream, except deep down, I had a lot of burning questions. Even though I loved my career, it took me a few years in the profession to realize that I didn't love the lifestyle. I worked seven days a week, sometimes put in 10 to 12 hours per day, and was always told where to be and when. My vacation time was two weeks per year only with granted permission. I wasn't making enough money to pay for student loans from my undergraduate and graduate degrees, and I was left wondering if this was how the rest of my life was going to be.
I knew I couldn't get another job that would be flexible enough for me to be able to do both. As all these questions and concerns began to fill my head, I met Todd Siddons at a going-away happy hour for a co-worker in June 2014. We began chatting when he shared his vision on life and discussed a new business he started. He immediately had my attention!
A few days later, we met for lunch, and he asked me what I wanted in life. That was my turning point to start going after the life I wanted while still being able to fulfill my dreams of coaching softball.
What type of freedom has Isagenix allowed you to create?
Three years into my Isagenix business, I chose to move back to Minnesota so I could be close to family again. The freedom to live where I want has given me so much gratitude. I am now able to be near the people who matter most to me. That isn't something you can measure or put a price on.
Truthfully, my entire life now revolves around freedom. I design every day and own my success. I enjoy giving back the gift of Isagenix during the day, and I love being able to attend a yoga class in the afternoon. Because I've been able to be at home, I've raised my Great Dane puppy since she was four months old. I have also been able to continue coaching as well as teach spin and yoga sculpt. I still can serve others, but now I get to do it on my own schedule.
How did you find success?
With excitement, love, and my coach, Todd. I remember telling Todd he was so lucky he met me because I knew that if someone was willing to guide me, I would do everything he/she said to be successful. He has been that rock for me since Day 1, which stems from the leaders before us.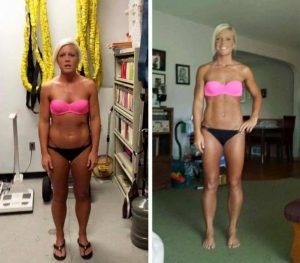 Alexis Romano created systems for us all to able to be coached in this business as we build our own businesses. It's a cool concept to be part of such a steadfast, uplifting community because not many people have network marketing experience. It is through the products and ability to share and teach others that we get to truly experience new growth within ourselves.
I've always been motivated to be a bigger version of myself in life, and to see others do the same in their own lives has been very rewarding. This industry fits me perfectly and is nearly parallel to athletics! You perform a skill, see results, tweak the skill, and do it repeatedly!
What is one key thing that you have had to learn to grow your business?
Who you want to be changes, and when you accept those changes without any attachments, you will find your greatest joy. You are in control of how you build your business. Even when it feels like you don't know what you're doing, build it anyway.
There is a unique freedom that comes with being self-expressive. That is what this business has taught me: to stand up for what I believe in regardless of whether anyone else will have the same belief. I've learned to go in the direction of my dreams, even if no one else thinks I can achieve it, to give this gift to the world, and that where there is possibility, there is opportunity.
It takes a lot of work including listening to podcasts, reading books, going to events, building belief, and serving a team. I have met some of my closest friends in this profession who have taught me to level up, have shown me how to invest in myself, and allowed me to become a better leader to my team, the industry, and my community. That is the kind of change that is worth accepting!
How did you achieve START 1000?
Repetition has been the key to being a part of START 1000. I could not have achieved this recognition on my own. It has been a daily, con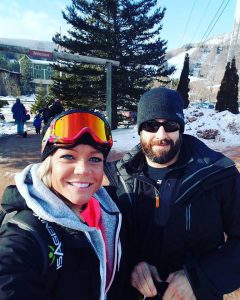 sistent approach that has allowed me to meet and connect with the leaders in my organization who have also built teams. It starts with using the products, sharing them with others, and sharing the business opportunity with those who are interested in learning about it. From there, vision casting is so important for your team to see the possibilities that they want to create. Help them share as they grow, and eventually, they could be just as successful. To me, START 1000 is all about your team and recognizing their accomplishments!
Regarding mindset, it takes hard work and commitment. Be consistent with income-producing activities, because this is where you can build long-term growth over time. You must be willing to get uncomfortable so you can give others the gift of a health and financial opportunity. When I'm scared to reach out to others, I remind myself that it's just a story I've created that I've made about me. When I can live in the space of service, grit, and genuine love for others, it is easy to share every single day!

What does it mean to be a part of the START community?
For me, the word community means a group of individuals who come together, regardless of their race, sexual orientation, background, or belief. It is a place for young people to discover who they want to be in the world and how they want to make an impact.
Seeing others contribute to the greater good of the world is the first step in creating a larger movement where others begin to take action. It is a whole new access to freedom that generations before us never had. Through that vision, we can imagine what it was like for our parents to have to wait to live the life they wanted until retirement. Today, we can show the world that opportunities can occur at any stage of life.
To meet more incredible people like Missy, follow our Instagram or join the START Facebook group!
Want to suggest a START member for a Success Story highlight? Email: STARTYourLife@Isagenixcorp.com
​*Earning levels or income statements (including claims such as the ability to quit a job or stay at home or portrayals of luxury lifestyles) for the Isagenix Independent Associate discussed here exceeds the average results achieved by all Associates during the same time period, is not necessarily representative of the success or compensation that any particular Associate will receive, and should not be construed as typical or average. The ability to earn income under the Isagenix Compensation Plan depends on many factors including an individual Associate's business, social, and sales skills; personal ambition and activity; availability of time and financial resources; and access to a large network of family, friends, and business contacts. Isagenix cannot and does not guarantee any particular level of earnings. Even Associates who dedicate a significant amount of time, effort, and personal funds may not achieve a meaningful level of success. For average earnings, refer to IsagenixEarnings.com.