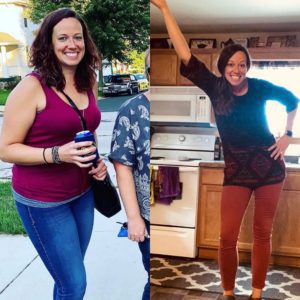 I am currently a full time Nurse Practitioner and a busy single mom of 7 year old twin boys. My body was screaming inside because of debilitating hip pain, depression, anxiety, sleepless nights, and no self esteem after childbirth. I was starting the day with ibuprofen and coffee and went into the afternoons with ibuprofen and washed it down with Diet Coke. In January 2020 I was introduced to Isagenix. I decided to jump right in and be open to what these products could do for me taking this simple program 30 days at a time!! My body no longer screams for ibuprofen but instead is craving a healthy, balanced lifestyle and my green drink and shakes that are delivered right to my door!!! I've lost 26lbs, feel so much better about myself and, I am about to complete my 2nd Isabody challenge!!! As a full time working momma, these products have provided simplicity and convenience to my busy life, along with providing extra income!! I'm so glad I said Yes! These products and part time side business have been an answer to my prayers!!!
Instagram: @ashleyrydquist
*Weight loss should not be considered typical. A study showed an average weight loss of 24 pounds after 12 weeks. Participants took part in a calorie-controlled regimen of Shake Days and one Cleanse Day per week. For more information on the study, see IsagenixHealth.net.