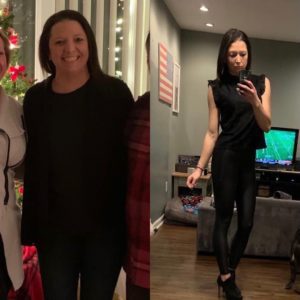 Like many others I made a New Years resolution to drop some pounds in 2020. Who knew how crazy 2020 would be when I made that resolution. I had used Isagenix before but this time I really relied on the ease of the program and the flexibility. Due to the Quarantine, I lost the ability to go to the gym daily so I had to focus on one thing that I struggled with – Nutrition. Lucky for me Isagenix made it easy. Delicious protein shakes, great snacks to support cleanse days and honestly a great community of cheerleaders supporting me and giving me helpful hints along the way. Shout out to Isagenix Team Inspiration.
Instagram: @bridgeyyyk
*Weight loss should not be considered typical. A study showed an average weight loss of 24 pounds after 12 weeks. Participants took part in a calorie-controlled regimen of Shake Days and one Cleanse Day per week. For more information on the study, see IsagenixHealth.net.