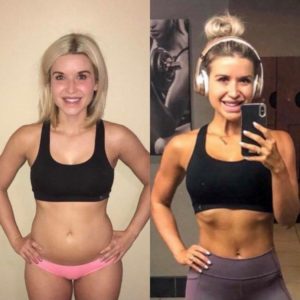 Before Isagenix, I was struggling with natural energy and depended on coffee and energy drinks to get me through the day. I would hit the snooze button every single morning and wake up tired. I was on a yo-yo dieting cycle of eating clean throughout the week just to binge eat on the weekends with friends struggling with bloating constantly. Since incorporating this nutrition into my life, I have natural energy and wake up before my alarm. I no longer struggle with bloating or deal with yo yo dieting and have a healthy relationship with food now. I've released 12 pounds. I'm so grateful for this superfood that's completely changed my health and life!
Instagram: @chelsea._taylor
*Weight loss should not be considered typical. A study showed an average weight loss of 24 pounds after 12 weeks. Participants took part in a calorie-controlled regimen of Shake Days and one Cleanse Day per week. For more information on the study, see IsagenixHealth.net.