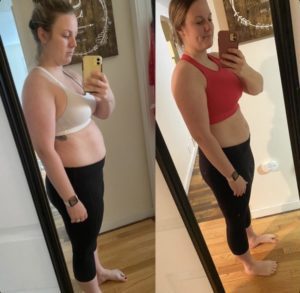 My experience with Isagenix has been wonderful! I had fallen off the wagon while I was pregnant, I was always so exhausted. I knew after I had my son that I wanted to get back into shape and do better with my nutrition. The isagenix products helped me with every aspect of this postpartum journey and I couldn't be happier! I feel great!
Instagram: @ekaleigh_33
*Weight loss should not be considered typical. A study showed an average weight loss of 24 pounds after 12 weeks. Participants took part in a calorie-controlled regimen of Shake Days and one Cleanse Day per week. For more information on the study, see IsagenixHealth.net.