Emma Reed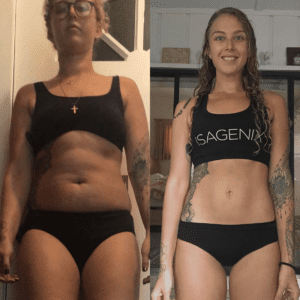 Instagram: @investtomanifest
I truly wish I knew where to begin with how much value Isagenix has brought to my life, on so many levels ! Since beginning my journey with Isagenix, my gut health has transformed- and in turn, my mental health has followed suit. I have gained a global family of like minded, supportive, loving people who cheer me on every step of the way- and I get to do the same for them. This system has been with me through navigating some of my most difficult losses, and is also what I can thank for some of my most MASSIVE personal wins. We are what we eat, and I am so grateful to quite literally embody the quality and integrity of Isagenix.
Words may not be equipped to truly convey what this means to me- but the FEELING that comes with gaining confidence, self love, true wellbeing, and community- speaks for itself.
*Weight loss should not be considered typical. A study showed an average weight loss of 24 pounds after 12 weeks. Participants took part in a calorie-controlled regimen of Shake Days and one Cleanse Day per week. For more information on the study, see IsagenixHealth.net.