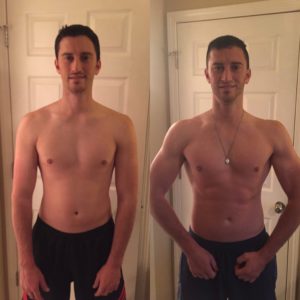 I started with a performance value pack in 2016 because I was never able to obtain my fitness goals even though I worked out 4-5 days a week. Within the first few months I noticed a huge difference and finally hit all my goals and then some.
Instagram: @glennschrauben
*Weight loss should not be considered typical. A study showed an average weight loss of 24 pounds after 12 weeks. Participants took part in a calorie-controlled regimen of Shake Days and one Cleanse Day per week. For more information on the study, see IsagenixHealth.net.