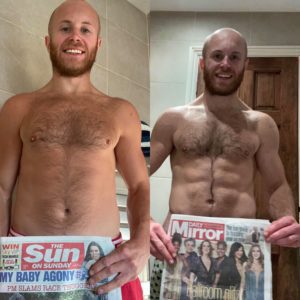 I have always been an active individual who has looked after myself. However, with increased stresses and strain of the pandemic as a pharmacist and a relationship breakdown, it was time for a rest to and realignment! The 11 day reset was perfect and I haven't looked back since. Getting back on track is easy when you start fueling your body in the correct way. I haven't had a day off the products since!
Instagram: @freedompharmacist
*Weight loss should not be considered typical. A study showed an average weight loss of 24 pounds after 12 weeks. Participants took part in a calorie-controlled regimen of Shake Days and one Cleanse Day per week. For more information on the study, see IsagenixHealth.net.