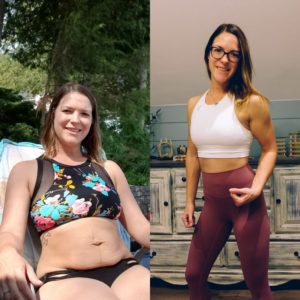 I started using these products right before I found out I was pregnant with my second daughter. I continued using the products throughout my pregnancy and now my postpartum journey. My daughters are 3 and 18 months now and I feel better than I have in my entire life. I am the fittest I have ever been and more importantly I have the energy to work full time while also taking care of my family. The isagenix products and community have given me the self confidence to love myself, to dream big and to really just be the best version of myself!
Instagram: @evansjac89
*Weight loss should not be considered typical. A study showed an average weight loss of 24 pounds after 12 weeks. Participants took part in a calorie-controlled regimen of Shake Days and one Cleanse Day per week. For more information on the study, see IsagenixHealth.net.