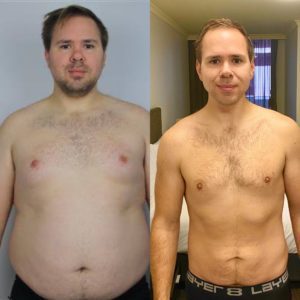 Isagenix made a massive difference for me in a few key ways. It dealt with my cravings (I found it became a lot easier to say no to options that would negatively impact my results). It gave me consistent energy (honestly one of the biggest factors. I had a renewed motivation daily to go to the gym and be active and found that my body bounced back faster). It provided multiple levels of accountability (the community, the isabody challenge, the financial opportunity; these goals and commitments gave me extra reason not to quit when my personal motivation didn't feel like enough). Anybody looking to make a change, especially if you have broken willpower as I did, you'd be a fool not to try Isagenix!
Instagram: @iamjacobsaunders
*Weight loss should not be considered typical. A study showed an average weight loss of 24 pounds after 12 weeks. Participants took part in a calorie-controlled regimen of Shake Days and one Cleanse Day per week. For more information on the study, see IsagenixHealth.net.