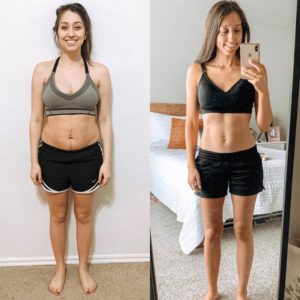 I started my Isagenix journey just 9 weeks postpartum! The moment these products were put into my body, I was obsessed; I was giving my body exactly what it needed and deserved, FINALLY! It's been amazing to see the number on the scale go down, and my confidence go UP!
This nutrition not only fueled me but also my baby as it supported my breastfeeding journey for over 19 months! The Isagenix lifestyle has allowed me to be a stronger and more present wife and mom, and for that I am forever grateful.
Instagram: @mrsjessica_craig
*Weight loss should not be considered typical. A study showed an average weight loss of 24 pounds after 12 weeks. Participants took part in a calorie-controlled regimen of Shake Days and one Cleanse Day per week. For more information on the study, see IsagenixHealth.net.