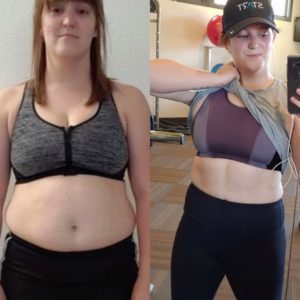 I was 100% tired and uninspired. I decided to promise myself one thing: that I would never give up. Consistent nutrition and body movement were the keys to unlocking my hidden potential. Now, I'm continuing on with the mission of getting into the BEST shape of my life! Love my Isagenix!
Instagram: @Jess.Hosch
*Weight loss should not be considered typical. A study showed an average weight loss of 24 pounds after 12 weeks. Participants took part in a calorie-controlled regimen of Shake Days and one Cleanse Day per week. For more information on the study, see IsagenixHealth.net.