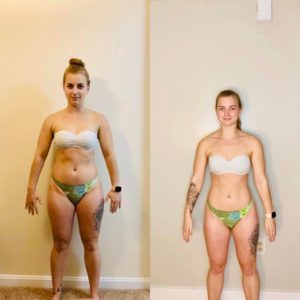 2020 wasn't an easy year for anyone- I struggled with loss of friendships and love, was furloughed from my job for 10 long weeks and gained a lot of unhealthy habits. This past Isabody Challenge, I knew I needed to make a change. I put everything I had into making a change to end 2020 on a better note than it started. I started to believe in myself, and when you believe in yourself- anything is possible.
Instagram: @jessicatpalazzola
*Weight loss should not be considered typical. A study showed an average weight loss of 24 pounds after 12 weeks. Participants took part in a calorie-controlled regimen of Shake Days and one Cleanse Day per week. For more information on the study, see IsagenixHealth.net.