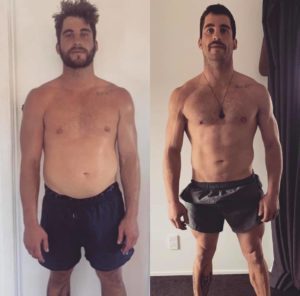 To sum up my experience using Isagenix while keeping it brief is almost harder than doing the system itself. All the small victories that have snowballed into my bigger goals are so much more than the visual results personally. It started by replacing my bad habits and putting the right nutrition into my body then seeing and feeling the results. From there all the non scale victory's just kept improving such as the extra energy, mental clarity, losing cms and building muscle and most importantly feeling confident in my own skin. This is all given to you with the perfect vehicle, ease of the system and products while been surrounded by the positive support network. This has turned into a lifestyle I will forever use and share and pass on the opportunities with others that where handed to me. Ngā mihi everyone.
Instagram: @fergusonjoe
*Weight loss should not be considered typical. A study showed an average weight loss of 24 pounds after 12 weeks. Participants took part in a calorie-controlled regimen of Shake Days and one Cleanse Day per week. For more information on the study, see IsagenixHealth.net.