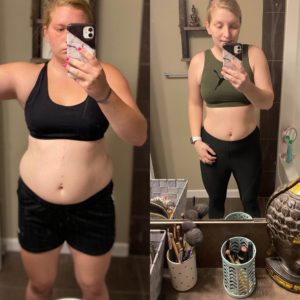 I realized right after my birthday at the end of August that I was sick of feeling tired and embarrassed about the way I look. So I decided to start doing what I had to do to start loving myself. With the help of my amazing coach and Isagenix and determination, I decided to start busting my butt!
Instagram: @kara_xo_
*Weight loss should not be considered typical. A study showed an average weight loss of 24 pounds after 12 weeks. Participants took part in a calorie-controlled regimen of Shake Days and one Cleanse Day per week. For more information on the study, see IsagenixHealth.net.