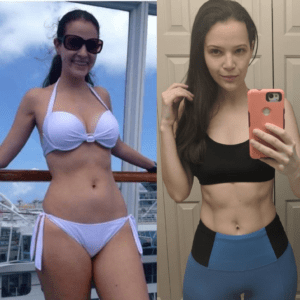 I started using Isagenix in 2017 because I wanted to feel better in my body. My energy was low, I was struggling to build muscle, and I felt like I was in a constant state of Brain Fog. I'm proud to say that I not only feel my best every single day, but that I've been able to maintain my results for four years. I'm forever grateful that I took that first sip.
Instagram: @katcampagna_
*Weight loss should not be considered typical. A study showed an average weight loss of 24 pounds after 12 weeks. Participants took part in a calorie-controlled regimen of Shake Days and one Cleanse Day per week. For more information on the study, see IsagenixHealth.net.