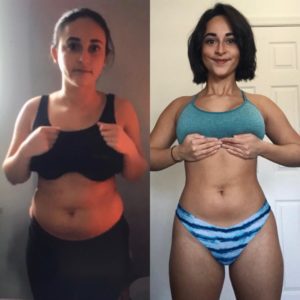 As a lifelong dancer and performer, I've struggled with body image and my relationship with food for as long as I can remember. After facing a dance injury that left me unable to use my leg for quite some time, my weight spiraled out of control. I went from being extremely underweight to being overweight for the first time in my life. Fast forward a year into this nutritional cleansing program, I am feeling confident, healthy and strong and like the powerhouse that I am! The best part? I do it with ease and while not depriving myself of any of my favorite foods. I am so fortunate to be able to share this feeling with others and to be able to create a life of financial freedom in the process!
Instagram: @katielynngonzalez
*Weight loss should not be considered typical. A study showed an average weight loss of 24 pounds after 12 weeks. Participants took part in a calorie-controlled regimen of Shake Days and one Cleanse Day per week. For more information on the study, see IsagenixHealth.net.