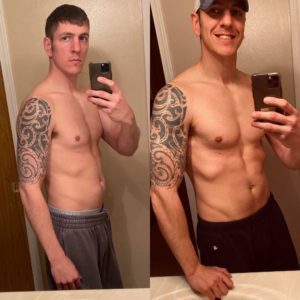 Where do I start? I have built a life of freedom and self-worth. I started on this journey over a year ago and have taken every product that I possibly could through Isagenix. This product line has changed my life for the better. This for me is not a quick fix product it is a life long product. Thank you so much for the opportunity.
Instagram: @carlson6953
*Weight loss should not be considered typical. A study showed an average weight loss of 24 pounds after 12 weeks. Participants took part in a calorie-controlled regimen of Shake Days and one Cleanse Day per week. For more information on the study, see IsagenixHealth.net.