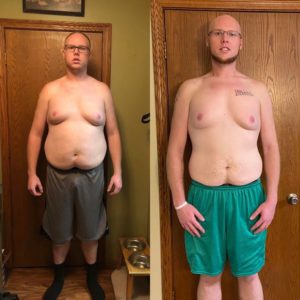 I was in desperate need of change, I was at my lowest of lows and needed something. I need start living for me and my health. Over the past year I have not only transformed physically but even more mentally. I was able to let go of my past and started surrounding myself with the right group of people online and it's forever changed me and my outlook on life. Because I stayed consistent and focused on myself, I am here today living a life I never thought I'd live to see. I love these products and what they can do for you Physically, mentally and emotionally. But it's the community for me.
Instagram: @lukesterwayne
*Weight loss should not be considered typical. A study showed an average weight loss of 24 pounds after 12 weeks. Participants took part in a calorie-controlled regimen of Shake Days and one Cleanse Day per week. For more information on the study, see IsagenixHealth.net.