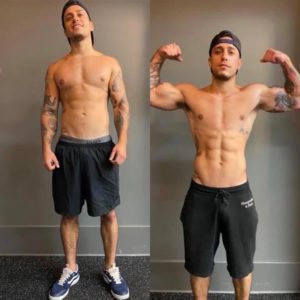 I've tried various, different supplements over the last 10 years. None of them made me feel so energized and strong as the Isagenix products. I noticed results, even though I haven't been able to train as I'm accustomed to. The thing is this: if I had results with average trainings but excellent nutrition, imagine with hardcore workouts and bad ass nutrition. Excited for the the next 30 days.
Instagram: @lucca_viana_
*Weight loss should not be considered typical. A study showed an average weight loss of 24 pounds after 12 weeks. Participants took part in a calorie-controlled regimen of Shake Days and one Cleanse Day per week. For more information on the study, see IsagenixHealth.net.