Mark McTeggart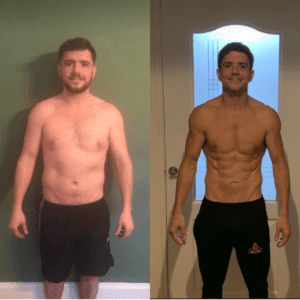 Instagram: @mark_isagenix_teamscotland
I started isagenix a complete sceptic took up the 16 week challenge no exercise just stayed on plan and lost 27 lbs!
Seeing what it could do and after going to Nashville celebration I had a huge fire to really push  myself and the products to the limit!
I am now on my 4th isabody challenge! I am fitter faster and in better shape than I have ever been in my entire life even my youth! I am 31 still playing football and the young guys can't keep up!
Not only am I fitter but isagenix has completely changed my life. Coming from a construction background my whole life to now after a year and a half of treating my body right I've totally changed my career and now looking to open my new gym to help so many others and have a place where we all feel comfortable and can achieve our goals
*Weight loss should not be considered typical. A study showed an average weight loss of 24 pounds after 12 weeks. Participants took part in a calorie-controlled regimen of Shake Days and one Cleanse Day per week. For more information on the study, see IsagenixHealth.net.