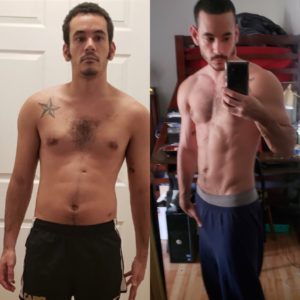 Your life starts here! I honestly didn't know what Isagenix could do for me when I was first introduced, all I knew was that I was fed up and needed a change. One month and eight pounds later I was feeling like a new man! Three months after that, I've gained 11 pounds of lean muscle, my energy and confidence is back, and my workouts are better than ever! I'm so grateful everyday for this amazing nutrition and can't imagine my life without Isagenix!
Instagram: @coach.patrick.morales
*Weight loss should not be considered typical. A study showed an average weight loss of 24 pounds after 12 weeks. Participants took part in a calorie-controlled regimen of Shake Days and one Cleanse Day per week. For more information on the study, see IsagenixHealth.net.