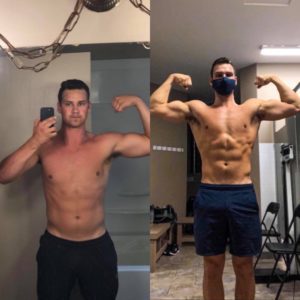 I got back into the gym after traveling. After getting back into the gym and getting excited about cooking, I had new food, gym and life goals. I got disciplined I researched what my body specifically needed. I made immense progress quickly and was able to see it quicker than I ever had before.
Instagram: @qmac_fitness
*Weight loss should not be considered typical. A study showed an average weight loss of 24 pounds after 12 weeks. Participants took part in a calorie-controlled regimen of Shake Days and one Cleanse Day per week. For more information on the study, see IsagenixHealth.net.