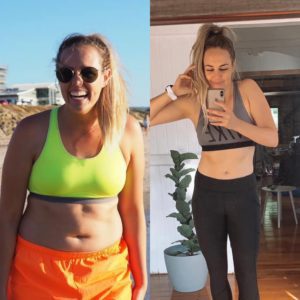 When I snoozed my alarm every day until I HAD to get out of bed, I knew things needed to change. My smile hides how uncomfortable I was. I was tired, lethargic, bloated all the time, i had terrible digestion and poor skin health. Within 3 days I had my energy back, I was glowing from the inside out and 2 years later, I've lost and kept off 10kg. Forever grateful to Isagenix for fueling me at every step of my journey.
Instagram: @shelbyjaygrant
*Weight loss should not be considered typical. A study showed an average weight loss of 24 pounds after 12 weeks. Participants took part in a calorie-controlled regimen of Shake Days and one Cleanse Day per week. For more information on the study, see IsagenixHealth.net.