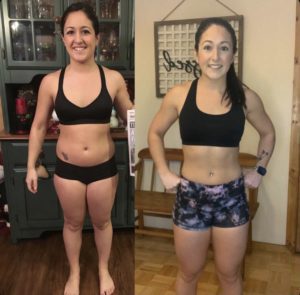 Before Isagenix, I struggled to find any form of consistency with my nutrition. I tried every fad diet on the market. I was introduced to Isagenix by my mom who was seeing amazing results with the products. Once I started fueling my body with these nutrition packed shakes, I immediately started to see the results I was looking for. Between consistency in my diet and training at the gym, I grew confidence in the way I looked and the way I felt. I have now been using these products for about 5 years and still absolutely loving them!
Instagram: @taylormasi
*Weight loss should not be considered typical. A study showed an average weight loss of 24 pounds after 12 weeks. Participants took part in a calorie-controlled regimen of Shake Days and one Cleanse Day per week. For more information on the study, see IsagenixHealth.net.